Historic Marker Program
Page Navigation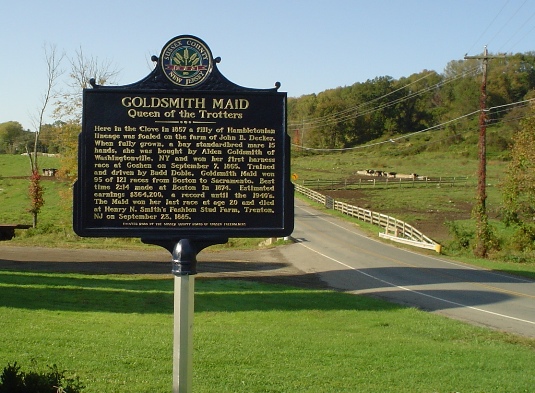 THE SUSSEX COUNTY HISTORIC MARKER PROGRAM
Preserving the history of Sussex County for future generations...
The placement of historic plaques in Sussex County began in the year 2000. Since that time, thirty-two markers have been fabricated and placed at historic sites throughout Sussex County. The program got its beginning when two markers relating the history of Newton were placed in the Newton Park on the Green. The idea came about as part of a project to revitalize the park in a combined program which involved the Sussex County Board of Chosen Freeholders and the Newton Historic Preservation Commission.
NEW!! We are pleased to announce that the County of Sussex is accepting applications for new historic markers. With the generous support of the Board of Chosen Freeholders, the County will continue to designate new sites and maintain and repair existing markers each year. Please download and complete an application to suggest a Historic Marker. Completed applications must be submitted for consideration by July 25, 2019 via email to lpalmer@sussex.nj.us or via regular mail to:

Sussex County Administrative Center
One Spring Street
Newton, NJ 07860

Attn: Lydia Palmer

Please contact County Historian William Truran at wrt1@columbia.edu with questions regarding markers or the application process.

2019 Historic Marker Application Save (right click, Save Link As) this PDF to your computer, fill it out, save it, then return the completed form.
Each municipality in Sussex County, no matter how small or large, a town or rural farming community, are very proud of their history and are all what make Sussex County the beautiful and proud area in which we live today. These markers will remind us today of what was here before us so we can take pride in our communities and honor those that went before us.