Fleet Management
Page Navigation

Office of Fleet Management
201 Wheatsworth Rd.
Hamburg NJ 07419
John Bazelewich, Fleet Manager
jbazelewich@sussex.nj.us
973-579-0465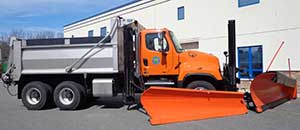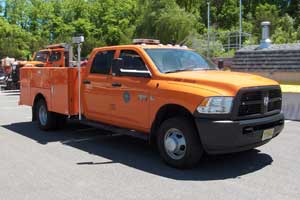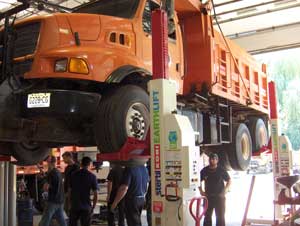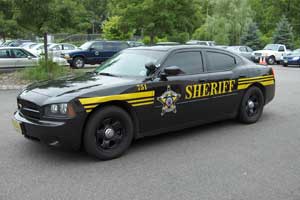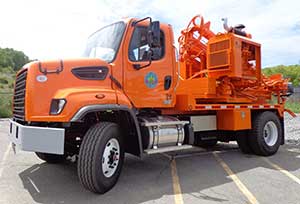 The Office of Fleet Management oversees acquisition, maintenance, and disposition of all county owned vehicles. This would include all wheeled equipment from heavy duty trucks, road maintenance machinery, trailers, and transit buses, as well as the fleet of county automobiles and light trucks, from administrative vehicles to the Sheriff's dept. patrol cars and support units. This would be a total of approx. 500 units.
All fleet management personnel, who total sixteen (16), work at the Wheatsworth Rd. facility in Hardyston Twp., which opened on 2011. Nearly all repair work, at least 98%, is completed in house, by a staff of well trained technicians. Training has taken place at our facility by equipment manufactures & suppliers such as Chrysler corp., Haldex Air Brake, and Stemco corp. We also have regular training updates on Cummins engine and Allison transmissions. We often include personnel from surrounding municipalities in these training sessions. Many staff has graduated from respected, accredited technical schools, including Universal Technical Institute, Lincoln Tech, and Ohio Technical College. Some staff members hold ASE Certifications (National Institute for Automotive Service Excellence) while others are certified welders.
What's New: Over this past year we have purchased two (2) new heavy duty dump trucks with plows, Freightliner Model SD 108s , replacing (2) two 21 year old units. These units are significate upgrades over the old units, which will include options like stainless steel dump bodies and salt spreaders.

Another recent acquisition would be a new truck chassis for our Weights & Measures dept., a Ram 4500 which replaced a 22 year Ford F350. We also upgraded one of our Fleet Management service vehicles with a new service body and lift gate, while reusing and further extending the life of the cab and chassis. We have also taken delivery of four (4) new Sheriff's Dept. patrol/administrative vehicles and various other department's automobiles, such as units for the Health dept., Social Services, and the Motor Pool loaner fleet.
What's in the pipeline: We currently have on order a new Freightliner SD 114 tandem axle dump truck with a stainless steel body and equipped with a side wing plow, replacing a costly to maintain 20 year old unit. Also on order is a new Johnston/Freightliner Street sweeper unit for the Roads department, as well as a new Altec/Freightliner 65 foot Ariel bucket truck with chipper body for our Shade Tree dept. In addition, we are also expecting a new truck for the County Fire Marshall.

This office is also currently in the process of overseeing the purchase and implementation of a new computerized Motor Fuel tracking software system, which includes replacement of all the fuel consoles at all (9) nine of the county fueling facilities, and associated software. We will be working closely with our IT department on the software portion of this upgrade. This system will be a significant upgrade over the current, outdated system currently in use, as it will now be able to integrate with our vehicle maintenance software system so we will be able to track more accurately costs and get real time vehicle odometer readings. It will also increase reliability and reduce costs by converting from a landline based system to cellular. This is a follow up to the recent fuel pump upgrades at one location, which we hope to continue moving forward.
We will continue to work to upgrade our automobile/ light truck fleet this year as in the past with a keen eye towards fuel efficiency. And as always we are currently working on this fiscal year's capital purchases to continually upgrade our heavy duty fleet and equipment to provide the best level of service in the most efficient and cost effective manner.
Department of Central and Shared Services,
One Spring Street, Newton, N.J. 07860
Office Hours:
8 a.m. to 4:30 p.m.
Phone
973-579-0350
Fax
973-579-0355
sharedservices@sussex.nj.us