Greendell Train Station, Green Township
Page Navigation

Close
Greendell Train Station, Green Township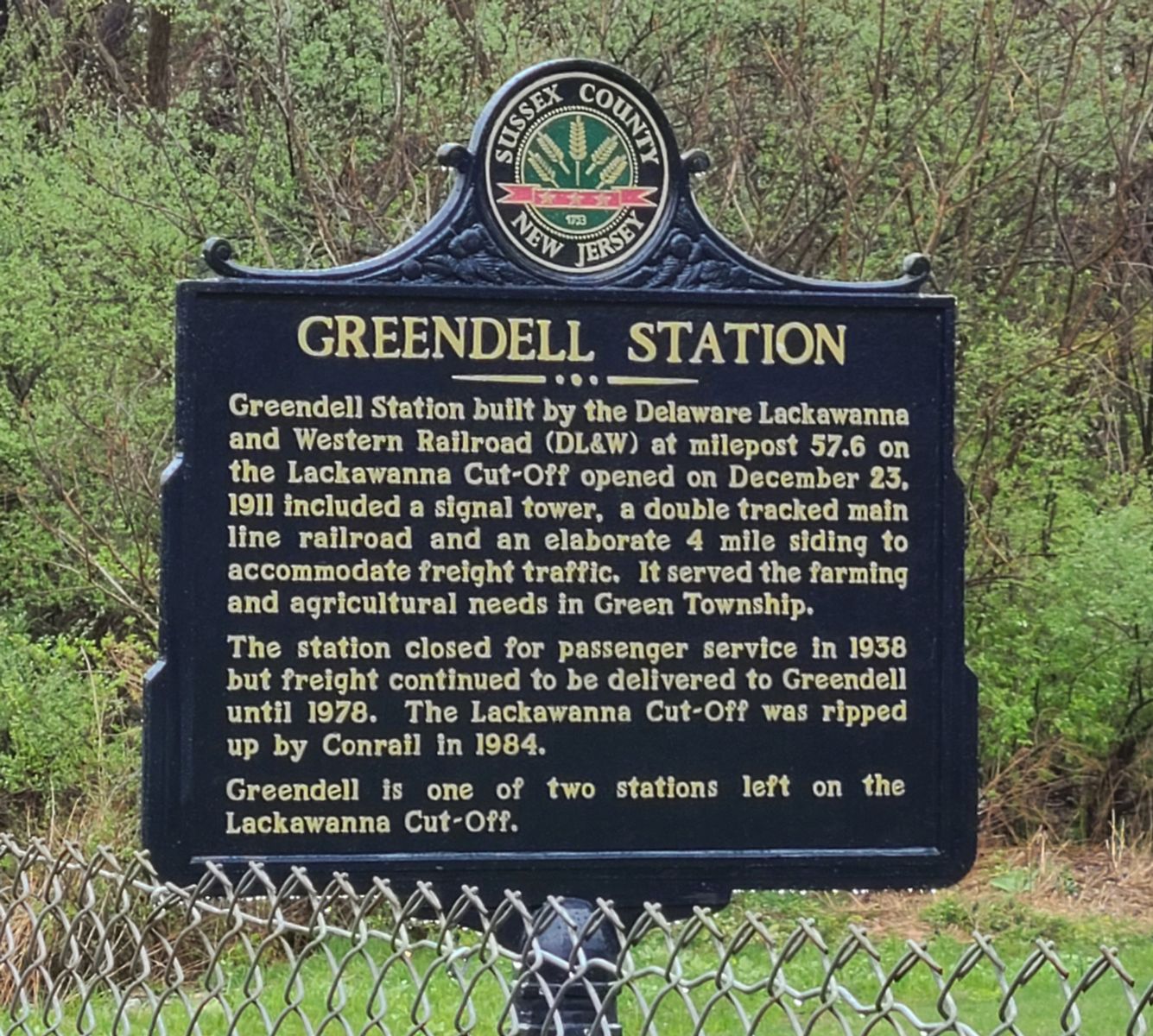 Greendell Train Station, Green Township (2020)
Greendell Station built by the Delaware Lackawanna and Western Railroad (DL&W) at milepost 57.6 on the Lackawanna Cut-Off opened on December 23, 1911 included a signal tower, a double tracked main line railroad and an elaborate 4 mile siding to accommodate freight traffic. It served the farming and agricultural needs in Green Township.
The station closed for passenger service in 1938 but freight continued to be delivered to Greendell until 1978. The Lackawanna Cut-Off was ripped up by Conrail in 1984.
Greendell is one of two stations left on the Lackawanna Cut-Off.
Sponsored by the Lackawanna Cutoff Historical Committee, submitted by Mr. Keith Smolin.