Community Health Improvement Plan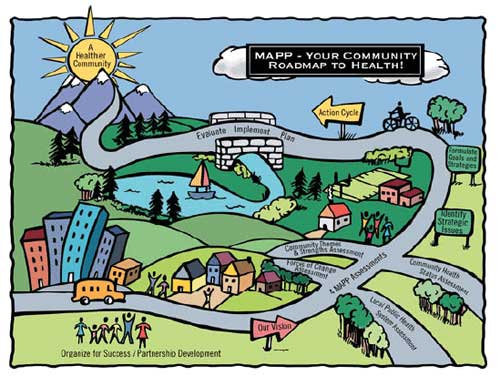 In 2003, the New Jersey Department of Health and Senior Services promulgated new regulations for local health departments which required a community effort to identify local health issues. As a result of this initiative, the Division of Health brought together community partners to discuss local health issues. This multi year process has been a collaborative effort which has investigated the health status of the community, evaluated the forces of change that impact health, and conducted a community outreach to ask Sussex County Residents about their concerns and recommendations for health improvement. In the summer of 2005, a community survey of residents was conducted to ascertain their health status, and health concerns.
Through the efforts of the Sussex County Community Health Partnership and the statistical data collected from the survey, three priority health areas were identified. They are; Cancer, Obesity, and Mental Health. The CHIP, Community Health Improvement Plan, represents a summary of the Partnership's efforts and outlines our future direction in public health issues for Sussex County. We now plan to reconvene our partnership to outline methodologies to address these health priorities
We welcome your review of this document and all comments that you may have.