Please select a year.
Summer Safety
Release Date: June 16, 2016
The Sussex County Office of Public Health Nursing highlights National Safety Month.
Summer Safety
The Sussex County Office of Public Health Nursing highlights National Safety Month.
Observed annually in June, National Safety Month focuses on reducing leading causes of injury and death at work, on the roads, and in our homes and communities.
The Public Health Nurses will be educating children and parents at their Well Child Clinic on June 21, 2016 at the County's Wheatsworth facility, 201 Wheatsworth Road, Hamburg, NJ.
With the upcoming July 4th weekend, and the start of summer we want to raise awareness of firework injuries, heatstroke, and drowning. Summer is a fun time. Make it a safe time, too!
230 people on average go to the emergency room every day with fireworks-related injuries in the month around the July 4th holiday.
Never allow children to play with or ignite fireworks, even sparklers. Use glow sticks instead.
Drowning is the leading cause of unintentional death in children ages 1-14.
Never leave your child unattended around water. Children can drown quickly and silently.
Heatstroke is the leading cause of non-crash, vehicle related deaths for children.
Never leave a child alone in a parked car, not even for a minute!
We will also have information on other summer health concerns i.e. tick borne diseases, and sun safety.
For more information on National Safety Month 2016, please visit the National Safety Council website: www.nsc.org 

, and the US Consumer Product Safety Commission website: https://www.cpsc.gov/Safety-Education/Safety-Education-Centers/Fireworks 

.
More Summer Safety Tips are available at the Department of Environmental and Public Health Services.
County of Sussex
Department of Environmental & Public Health Services
Office of Public Health Nursing
973-579-0570
www.sussex.nj.us/nursing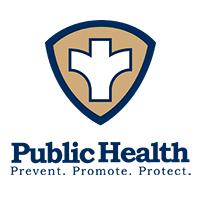 ---