Sussex County Wins National Technology Award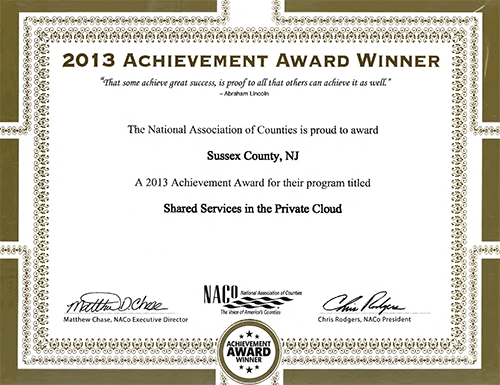 The Sussex County Division of Information Management, Office of Technology, received a 2013 Achievement Award from the National Association of Counties (NACo) for its program titled Shared Services in the Private Cloud in the category of Information Technology.
Sussex County's Private Cloud Computing model can distribute technology services to the supported community to enhance efficiency and productivity providing opportunities to boost performance, increase innovation, and realize a better return on investment. This business model has as its prime objective the sharing of resources, improving technology services, and reducing Total Cost of Ownership.
Learn more in the white paper "Joint Services Guidelines in the Private Cloud".