Local Vehicle(s) Burglary/Theft Alert
Release Date: May 07, 2021
This information is provided courtesy of the Sussex County Prosecutor's Office.
Posted 5/7/2021
**Local Vehicle(s) Burglary/Theft Alert**
Recently there have been several motor vehicle burglaries in the Sussex County, western Morris County area. The suspects have focused on vehicles parked in golf clubs and business parking lots. Some of the vehicles that were entered had unlocked doors. They have stolen numerous credit cards that were left in the vehicles. The credit cards are immediately used.
*LOCK ALL YOUR VEHICLES DOORS*
*Keep all valuable items including wallets, purses, cell phones, personal paperwork out of plain view*
*Lock these items in the glove compartment or place them in the trunk of the vehicle*
*If you can, leave these items at home or have them with you*
*Report any suspicious activity to your State of local Police*
If you have any questions, feel free to give me a call.
Det. Chris Grogan
Sussex County Prosecutor's Office
973 383 1570 ext. 4526
Earlier News Releases
Posted 3/17/2021
Free weekly credit reports during COVID extended until April 2022
If you're feeling anxious about your financial health during these uncertain times, you're not alone. That's why the three national credit reporting agencies, which last year gave people weekly access to monitor their credit reports for free, are extending that benefit until April 20, 2022.
This is some helpful news because staying on top of your credit report is one important tool to help manage your financial data. Your credit report has information about your credit history and payment history - information that lenders, creditors, and other businesses use when giving you loans or credit.
Now it's easier than ever to check your credit more often. That's because everyone is eligible to get free weekly credit reports until April 20, 2022, from the three national credit reporting agencies: Equifax, Experian, and Transunion. To get your free reports, go to AnnualCreditReport.com.
If you're one of the many Americans struggling to pay your bills right now because of the Coronavirus crisis, here's what you can do:
Contact the companies you owe money to. Ask if they can postpone your payment, put you on a payment plan, or give you a temporary forbearance.
Check your credit report regularly to make sure it's correct - especially any new payment arrangements or temporary forbearance. The CARES Act generally requires your creditors to report these accounts as current.
Fix any errors or mistakes that you spot on your credit report. Notify the credit reporting agencies directly. You can find out more by reading Disputing Errors on Credit Reports.
Find more advice and tips on handling the financial impact of the Coronavirus, and subscribe to the FTC's Consumer Alerts.
Posted 2/18/2021
How to Spot, Avoid, and Report Imposter Scams
Imposter scams often begin with a call, text message, or email. The scams may vary, but work the same way. A scammer pretends to be someone you trust to convince you to send them money or share personal information.
Scammers may ask you to transfer money from your bank, wire money using a company such as Western Union or MoneyGram, put money on a gift card, or send cryptocurrency, because the suspects know these types of payments are hard to reverse. Scammers call, email, or text and many time claim to be:
A Family member (or someone acting as one of them) saying your relative is sick, has been arrested, or in serious trouble and needs money right away.
From Social Security, claiming that COVID-19 related office closures mean your benefits have been suspended.
From your bank, claiming they need to verify personal information before they can send you a new debit or credit card.
Follow these tips to help protect your money and personal information
Be suspicious of any call from a government agency asking for money or information.
Government agencies do not use threats or ask for money. This is an indicator that the contact is a scam.
Do not trust caller ID: The numbers can be spoofed to look like an authentic government agency telephone number.
NEVER pay with a gift card, wire transfer, or cryptocurrency to anyone who tells you to. This is also another indicator that a scam is occurring.
Check with the real agency, person, or company. Do not use the telephone number they provided you. Look it up yourself.
Posted 1/27/2021
Know Your Rights
Here's an overview of your rights when recovering from identity theft. If someone is using your information to open new accounts or make purchases,
report it and get help
.
If someone steals your identity, you have the right to:
create an FTC Identity Theft Report
place a one-year fraud alert on your credit report
place a seven-year extended fraud alert on your credit report
get free copies of your credit report
get fraudulent information removed (or "blocked") from your credit report
dispute fraudulent or inaccurate information on your credit report
stop creditors and debt collectors from reporting fraudulent accounts
get copies of documents related to the identity theft
stop a debt collector from contacting you
Documenting the Theft
You have the right to create an FTC Identity Theft Report. Your FTC Identity Theft Report helps prove to businesses that someone stole your identity, and makes it easier to correct problems caused by identity theft. You can create an FTC Identity Theft Report by filing a report with the FTC at IdentityTheft.gov/Assistant.
Working with Credit Bureaus
You have the right to:
Place a one-year fraud alert on your credit report. The fraud alert tells creditors that they must take reasonable steps to verify who is applying for credit in your name. To place this alert, contact one of the three national credit bureaus. The one you contact must notify the others. When you place a one-year fraud alert, you're also entitled to a free copy of your credit reports. You'll get a confirmation letter from each credit bureau with instructions for how to get your free reports.
Equifax
Equifax.com/personal/credit-report-services
(800-685-1111)

Experian
Experian.com/help
888-EXPERIAN (888-397-3742)

TransUnion
TransUnion.com/credit-help
(888-909-8872)

Place a seven-year extended fraud alert on your credit report. To do this, send a copy of your FTC Identity Theft Report to each credit bureau. The extended fraud alert means potential creditors must contact you before they issue credit in your name. In your letter, be sure to give the best way for a creditor to reach you. Each credit bureau will send you a letter confirming that they placed an extended fraud alert on your file. That letter also will include instructions about how to get free copies of your credit report.
Get credit bureaus to remove fraudulent information from your credit report. This is called blocking. You must send them a copy of your FTC Identity Theft Report, proof of your identity, and a letter stating which information is fraudulent. Then the credit bureau must tell the relevant creditor that someone stole your identity. Creditors cannot turn fraudulent debts over to debt collectors.
Dispute fraudulent or inaccurate information on your credit report. Do this by writing to the credit bureau. They must investigate your dispute and amend your report if you are right.
You have the right to place a free credit freeze on your credit report. A credit freeze, also called a security freeze, makes it less likely that an identity thief could open a new account in your name.
Communicating with Creditors and Debt Collectors
You have the right to:
Stop creditors and debt collectors from reporting fraudulent accounts.

After you give them a copy of a valid FTC Identity Theft Report, they may not report fraudulent accounts to the credit reporting companies.

Get copies of documents related to the theft of your identity,

like transaction records or applications for new accounts. Write to the company that has the documents, and include a copy of your FTC Identity Theft Report. You also can tell the company to give the documents to a specific law enforcement agency.

Stop a debt collector from contacting you.

In most cases, debt collectors must stop contacting you after you send them a letter telling them to stop.

Get written information from a debt collector about a debt

, including the name of the creditor and the amount you supposedly owe. If a debt collector contacts you about a debt, request this information in writing.
Limits on Financial Losses
You have limited liability for fraudulent debts caused by identity theft.
Under most state laws, you're not responsible for any debt incurred on

fraudulent new accounts

opened in your name without your permission.
Under federal law, the amount you have to pay for unauthorized use of your

credit card

is limited to $50. If you report the loss to the credit card company before your credit card is used by a thief, you aren't responsible for any unauthorized charges.
If your

ATM or debit card

is lost or stolen, you can limit your liability by reporting the loss immediately to your bank or credit union.

| If you report your debit card lost: | Your maximum loss is: |
| --- | --- |
| Before any unauthorized charges are made. | $0 |
| Within 2 business days after you learn about the loss or theft. | $50 |
| More than 2 business days after you learn about the loss or theft, but less than 60 calendar days after your statement is sent to you. | $500 |
| More than 60 calendar days after your statement is sent to you. | Possibly unlimited |



If someone makes unauthorized debits to your bank or credit union account using your debit card

number

(not your card), you aren't responsible – if you report the problem within 60 days after they send your account statement showing the unauthorized debits.
Most state laws limit your liability for fraudulent checks issued on your bank or credit union account if you notify the bank or credit union promptly.
Other Federal Rights
Under the Justice for All Act, you have additional rights when the identity thief is criminally prosecuted in federal court. You have the right to:
reasonable protection from the accused
reasonable, accurate, and timely notice about any public court proceeding, parole proceeding involving the crime, or release or escape of the accused
not be excluded from any public court proceeding unless the judge decides that your testimony would change significantly if you heard other testimony
be reasonably heard at any public proceeding in the district court that involves release, plea, sentencing, or parole
confer with the attorney for the government in the case
full and timely restitution as provided in the law proceedings free from unreasonable delay
be treated with fairness and respect for your dignity and privacy
State Rights
In many states, businesses or organizations that lose or misplace certain types of personal information must tell you if that has happened. To learn more, check with your state and local consumer protection offices.
For additional information go to: www.consumer.ftc.gov
---
Posted 12/31/2020
Disasters Can Bring Out The Best In People, And The Worst
Disasters can result in neighbors, friends, and even strangers helping each other through difficult times. But disaster can also bring out the worst in people. In the past five years, the National Center for Disaster Fraud has received more than 100,000 fraud complaints in the aftermath of hurricanes, floods, wildfires, tornadoes, earthquakes, explosions and chemical spills.
Scammers tactics are far-ranging, but here are some things to be on the lookout for if you find yourself affected by a disaster:
Federal or local government agency impersonators, calling with offers to help you apply for disaster assistance or conduct and inspection for a fee. These scammers are looking for your personal information as well as money. Know this - No government agency will charge a fee to help you get disaster assistance or for an inspection.
"Contractors" showing up at your door, offering to do post-disaster repairs with leftover supplies from the last job, or for a steep discount if you commit right away and pay upfront. The left over supplies, steep discount, and paying upfront are indicators that you are about to be scammed.
Fundraisers urging you to donate for disaster relief. It is always wise to research a charity prior to donating. The following two charity research websites are a good place to start: www.charitynavigator.org and www.give.org.
---
Posted 11/13/2020
Holiday Season Frauds and Scams
The holiday season is in full swing. Though this year is unusual, many of us will still take part in our favorite traditions, even if they look a little different. Gatherings will be held via video chat, holiday dinner will be eaten with immediate family members, and a majority of shopping will be done online. Despite the many differences, the season is still a busy one - especially for criminals.
Criminals often take advantage of consumers during the season of giving and this year will be no different. The National Insurance Crime Bureau and the Sussex County Prosecutor's Office (Insurance Fraud Unit) are warning consumers to be aware of these holiday fraud trends:
Online Shopping
With the pandemic reaching record-setting numbers, retailers have been focusing their marketing efforts on the web. When scouring the internet for the best deals, it's easy to be tricked. Criminals can create fake websites or social media campaigns that look legitimate. Making purchases on these sites, or simply clicking a link, can lead to identity theft. Before entering any personal information, check to see if the website is secured. If there are any spelling or grammatical errors, it most likely isn't the actual brand site. It's important to remain alert when shopping online 365 days a year, not just during the holiday season. If a deal seems too good to be true, it probably is.
Shipping & Delivery
Similar to the online shopping scam, criminals can send emails that look like they are coming from an official mail carrier or retail company. These emails may mention that something is wrong with an order and it can't be delivered until the information is updated. This is how scammers trick consumers into providing credit card and personal information. It's good practice to directly visit the retail site you ordered from, rather than clicking on any link in the email. However, this scam isn't just digital. Seemingly official mail can be found in mailboxes, claiming that a delivery was attempted. In order to receive the package, the consumer will have to provide personal information, such as a social security number or a credit card. If there seems to be a problem with delivery, contact the retailer directly.
Package Theft
With the surge in online shopping comes an influx of packages being delivered. That could mean there will be an increase in package thefts as well. Usually, during the holidays, homes are vacant while people celebrate with family and friends. Thieves are all too eager to take advantage. Though travel may be limited this year, there is still a high chance of theft. When expecting shipments this holiday season, take extra precautions. Try to schedule deliveries for when someone is home or request that packages be left at a side or back door. If a delivery is scheduled when the home will be vacant, leave lights on and make it look like the home is occupied.
Charities
It's called the season of giving for a reason. Around this time of year, many donations will be made to charities. Unfortunately, there are many fraudulent charities that scam people out of their money. Scammers will solicit donors via cold calls, emails, and crowdfunding websites. This may sometimes include sharing a bogus story about what the charity is raising money for. Sadly, the money collected may never be shared with a good cause. To avoid this, be sure to only donate to known and trusted charities.
Give-A-Ways
Many legitimate companies will offer incentives, such as gift cards, for consumer feedback. However, this is another tactic that criminals will use to steal identities. An email, designed to look like it came from a legitimate company, may find its way into inboxes this holiday season. The survey will ask for personal information and offer gift cards in return. The incentives are enticing, but it's important to verify the identity of the sender prior to filling anything out. Some emails may ask the recipient to purchase gift cards on behalf of the sender. These emails will look like they're coming from an authority figure or person of power. Don't be fooled by these scare tactics.
Anyone with information concerning insurance fraud or vehicle theft can report it anonymously by calling toll-free 800.TEL.NICB (800.835.6422) or submitting a form on our website. You can also call the Sussex County Prosecutor's Office Insurance Fraud Unit at (973-383-1570 Ext. 4526)
---
Posted 11/13/2020
Coronavirus Scams
Scammers follow the headlines. They take advantage of what's happening in the news to find new ways to get people to part with their money. During the COVID pandemic, cleaning supplies have been in high demand, but often in short supply. Scammers see that as opportunity knocking.
Today, the Federal Trade Commission (FTC) announced a complaint against defendants who are using fake websites (with real product names in the web address) and real product images and logos of well-known brands like Clorox and Lysol — all to make people think they're buying products from the companies' official websites.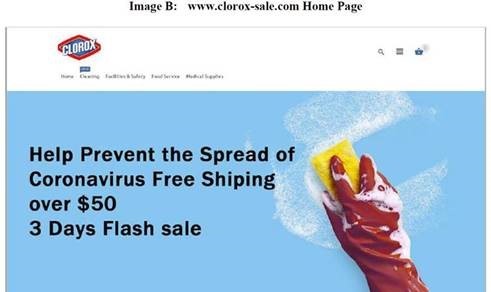 The FTC says that none of the sites are owned by, affiliated with, or authorized by the companies that make Clorox and Lysol, and that none of the people who paid for cleaning and disinfecting products from these sites got what they ordered.
The FTC is working to shut down the sites, stop the defendants from setting up future sites, and help people protect themselves against these kinds of scams.
Before you order from an unfamiliar online store, consider these tips to help avoid a scam:
When trying to find items that you know are in high demand and short supply – like cleaning supplies or personal protective equipment (PPE) in the middle of a pandemic – you need to be extra careful when buying online, especially if the seller is offering items that are generally out of stock elsewhere.
Look at the terms of the sale. Calculate the total price, including taxes, shipping, and handling. Find out when you can expect your delivery. If you have to return the item, can you get a refund? Who pays for return shipping? Is there a restocking fee?
Pay by credit card. You'll get protections under federal law, so you don't have to pay for merchandise you ordered but didn't get.
If you have a problem with an online purchase, try to work it out with the seller, but remember: you have the right to reverse an unauthorized or fraudulent charge directly with your credit card issuer by filing a chargeback dispute. And if you suspect a scam, let the FTC know at ReportFraud.ftc.gov. To learn more about avoiding COVID-related scams, visit ftc.gov/coronavirus.
---
Contractor Fraud
If you are a victim of a natural disaster, the National Insurance Crime Bureau (NICB) urges you to do your homework before hiring a contractor.
Consider these tips before hiring a contractor:
Get more than one estimate.
Get everything in writing. Cost, work to be done, time schedules, guarantees, payment schedules and other expectations should be detailed.
Demand references and check them out.
Ask to see the salesperson's driver's license and write down the license number and their vehicle's license plate number.
If a permit is needed for the work, do not let the contractor talk you out of it.
Never sign a contract with blanks; unacceptable terms can be added later.
Never pay a contractor in full or sign a completion certificate until the work is finished and ensure reconstruction is up to current code.
Make sure you review and understand all documents sent to your insurance carrier.
Never let a contractor pressure you into hiring them.
Never let a contractor interpret the insurance policy language.
Never let a contractor discourage you from contacting your insurance company.
Never pay in full until the contractor has delivered the materials to your property and finished the job.
Heroin Epidemic in Northern New Jersey
The heroin epidemic is a major cause of home burglaries in Northern New Jersey.
All doors and windows must be locked prior to departing your residence.
Do not leave your ladder(s) in your yard, as they can be used to assist suspects in gaining entry into your residence.
Always keep your garage door closed so suspects cannot see inside.
Consider bolting your valuables/safe into a secure wall, as suspects may attempt to steal the entire thing.
Keep motor vehicles locked at all times, and always keep the garage door opener out of plain view.
40% of burglaries occur in residences that had UNLOCKED windows or doors.
Phone Scams:
Suspects purposely prey on the elderly to conduct these various types of scams.
One key indicator of a scam is the use of a Green Dot card(s) or Western Union Wire(s).
Another key indicator is being required to wire money outside of the United States.
Green Dot/Power Company Scam(s):
Suspects purposely prey on the elderly to conduct these various types of scams.
Any time a power company demands you pay with a green dot card it is a scam.
Legitimate power companies do not conduct their business in this fashion.
Moving Company/Cleaning Service Thefts from Residence(s):
Screen moving companies and cleaning services prior to hiring.
Stay home while they are conducting their work.
Stay in the same room to keep an eye on the person if you feel suspicious of them.
Do not leave jewelry and valued items out in plain view.
Document information about the company, and record their license plate number.
Take note of the individual(s) who were inside your residence.
Craigslist Thefts:
When victims arrange to sell items on Craigslist and are robbed when they show up at the arranged meeting place.
Transient Workers Roofing Scam:
These individuals will usually confront you at a mall/business or will come to your residence.
Suspects usually give you an estimate and ask for partial payment upfront.
Suspects' vehicles will usually have irregular commercial vehicle credentials. (No name of company, address, or telephone number).
One key indication is that the agreed upon work is never completed.
Wire Scam Awareness Tips:
Avoid unrecognized telephone numbers.
Scammer may claim one of your family members was involved in a motor vehicle accident. (Key indication: no specific family name is used by the suspect).
Scammer may pretend to be a family member who needs money for medical expenses due to not having medical insurance.
Suspect may demand a Western Union Money Wire Transfer to Puerto Rico.
Shopping Cart Theft of Handbags:
Physically hold on to your handbag or secure bag in the trunk of your vehicle.
Carry a smaller wallet/billfold in your front pocket when shopping.
Unattended Handbag(s) in Eateries:
Physically hold on to your handbag or secure bag in the trunk of your vehicle.
Carry a smaller wallet/billfold in your front pocket when shopping.
Many eateries have free Wi-Fi, so it is important to enable data security for your electronic equipment as well.
Sports Clubs/Locker Room Thefts:
Keep credit cards and wallets in the trunk of your locked vehicle.
Keep valuables at home if possible.
Consider keeping your vehicle's key on a bracelet that you wear during your workout.
Use a secure lock to safely lock away your valuables in the gym lockers.
Casino Thefts:
Do not let a stranger help you with your bags to and from your casino room.
Do not be distracted while playing the slot machine; teams of individuals can distract you while one of them steals your casino card.
Mail Theft/FedEx Theft:
Retrieve your mail and FedEx packages from your porch as soon as possible.
Hospital Theft:
Secure items or leave them at home when you are a patient in a hospital.
Realtor/Open House Suspicious Activity:
Individuals may show up at the open house event looking to steal and case your residence to burglarize it at a later date.
These types of individuals will usually misspell or sign illegibly in the guest registry so that you cannot read their name.
These types of individuals will also use bogus telephone numbers on the guest registry.
Do not let these types of individuals separate as this will make it easier for them to steal and case your residence.
You may observe these individuals giving more attention to the master bedroom and medicine cabinet, closets and armoires.
If possible, attempt to get their license plate in a discreet manner.
Please report this suspicious activity to your local police department.
Residency Burglary/Copper Theft:
Suspects target vacant dwellings, houses for sale, and foreclosed residences.
Suspects remove the copper piping within the household.
Diversion Burglary:
Suspects usually prey on the elderly.
Suspects will portray themselves as employees for the power company, water company, etc.
Suspects will ask to look at the water meter with you while another suspect enters your master bedroom and steals your valuables.
Do not let them into your house.
Call the power company and/or water company with the numbers you are familiar with.
Verify whether they are employed or if it is a scam.
---
Blackmail Scam Alert
You receive an email with someone writing to say that they have access to your cell phone or your computer. They say that they are going to make your sensitive videos, pictures, or compromising information public. They want you to pay them a (ransom) using cryptocurrency.
**This has recently occurred in Sussex County**
Cryptocurrency: Simply stated, a cryptocurrency is a new form of digital money. You can transfer your traditional, non-cryptocurrency money like the U.S. dollar digitally, but that's not quite the same as how cryptocurrencies work. When cryptocurrencies become mainstream, you may be able to use them to pay for stuff electronically, just like you do with traditional currencies.
The person behind these emails is a SCAMMER. He or she is using threats, intimidation, and high pressure tactics to get you to pay the ransom. The information that the scammer allegedly has on you is all fake. This attempt is a criminal extortion.
Please notify your local or state police department.
It is also important to report this type of scam to:
FBI (Federal Bureau of Investigation) at: https://www.fbi.gov/contact-us


FTC (Federal Trade Commission) at: https://www.ftc.gov/complaint

---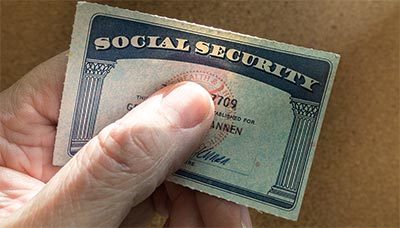 (image:ssa.gov)
Protect Yourself & Others from Social Security Scams!
There has been a recent spike in scammers pretending to be government officials working for the Social Security Administration. They will try to scare & trick you into giving them your personal information & money from purchased gift cards. They may even threaten you & your family which can include arrest and/or other legal actions.
WHAT TO LOOK FOR:
An email or call saying that there is something wrong with your Social Security Number and/or Account.
The caller asks for gift card numbers over the phone or to wire them money.
The caller advises you to pay a fine or debt outstanding against you.
Threatening you with arrest or other legal actions.
WHAT TO DO:
Just HANG UP!
Do not give out any personal information!
Lastly, report the scam to OIS.SSA.GOV and/or contact the Sussex County Prosecutor's Office- Insurance Fraud Unit for further questions.
Contact Information:
Detective Chris Grogan
(973)-383-1570 Ext. 4526
---

Contractor Scams
Scam 1: "I'll need the Money Up Front"
How to protect yourself: Never prepay more than $1,000 or 10% of the job total, whichever is less. That's the legal maximum in some states, and enough to establish that you're a serious customer so the contractor can work you into his schedule — the only valid purpose of an advance payment. As to the materials and backhoe rentals, if he's a professional in good standing, his suppliers will provide them on credit.
Scam 2: "Take My Word for It"
How to protect yourself: Unfortunately, you have few — if any — legal options against your contractor because you signed a contract that didn't include all the details. Next time, make sure everything you've agreed on is written into the project description. Add any items that are missing, put your initials next to each addition, and have the contractor initial it, too — all before you sign.
Scam 3: "I Don't Need to Pull a Permit"
How to protect yourself: Always demand that the contractor get a building permit. Yes, it informs the local tax assessor about your upgrade, but it weeds out unlicensed contractors and gives you the added protection of an independent assessment of the work.
Scam 4: "We Ran Into an Unforeseen Problem(s)"
How to protect yourself: Before signing the contract, make sure it includes a procedure for change orders — mini-contracts containing a work description and a fixed price for anything that gets added to the job in progress. The extra work, whether it's related to unforeseen building issues or homeowner whims, can proceed only after the change order is signed by both the homeowner and contractor.
Scam 5: "I've Got Extra Materials I Can Sell You Cheap"
How to protect yourself: Never hire a contractor on the spot, whether it's a driveway paver, an emergency repairman who shows up after a major storm, or a landscaper with surplus plantings. Take your time to check contractors out to make sure they have a good reputation and do quality work.
---

7 Scams to Be Aware Of When Contracting In-Home Health Care
• Licensing *
Ask them to provide required medical/licensing documents from the state
Ask for reviews/references from previous patients with similar problems
• Identity Theft *
"Some in-home health care services will provide 'free' services in exchange for the patient's Medicare card number or other personal information such as a social security number, or credit card number. These in-home health care services are looking to steal the identity of the patient to file false claims, to purchase things in their name, or to reroute their social security checks."
• Waiving Deductibles *
"Most insurance companies and government care plans do not allow medical professionals to waive the deductible or co-payments"
• Unnecessary Medical Equipment/Treatment *
This is done to collect fees
• Billing for Services not Provided *
Billed for equipment or treatment the patient did not receive
"There have been known cases of criminal negligence, resulting in the death of an elderly person, but the healthcare provider still collected payment."
• Drug Scams *
"A small amount of in-home healthcare providers prefer working with the elderly because it allows them to steal medication the person is being prescribed to either sell on their own or to take for themselves."
• Scam Artists *
"There are scam artists looking for nothing other than to gain access to a home to either harm someone financially, steal property, or harm someone physically. Those people who wish to harm someone often have fake nursing badges, fake manager/supervisor credentials, and fictitious identification in general. They may wear medical-related clothing."
*T, R. (2018, February 09). 7 Scams To Be Aware Of When Contracting In-Home Health Care. Retrieved from https://healthprep.com/aging/7-scams-to-be-aware-of-when-contracting-in-home-health-care/

---

Snowblower Safety
The US Consumer Product Safety Commission reports that - each year - snowblower operators suffer more than 500 amputations and over 5000 emergency room visits.
The ASSH, (American Society for Surgery of the Hand), finds that the average injured individual is a 44-year old male. The dominant hand is involved 90% of the time, resulting in an amputation of fingertips with the middle finger being the most common.
**Even if the snowblower is off and you use your hand(s) to clear the clog, the auger on its own can turn ¼ of a turn resulting in injury.** =
Additional weather-related factors reported by the ASSH that increase the likelihood of a clogged snow blower are heavy, wet snow, accumulation greater than six inches, and a temperature of 28 degrees, or higher.
General Safety Rules:
Read the entire snowblower manual prior to usage.
Do not operate the machine with baggy clothing, loose hanging jewelry, or anything that can get caught in the rotating parts.
Do not fill the tank with gas while the engine is running. Turn the machine off to fill.
Do not direct the discharge towards a person or where a person could be walking.
Do not leave the machine running unattended. Always turn off the engine and remove the key before leaving the machine.
Before Cleaning or Inspecting the Snowblower:
Turn off the machine
Remove the key
Allow all moving parts to stop
Allow all hot parts to cool
Always allow the engine to cool before servicing your machine
Typically the proper clearing tool is a plastic stick. It is used for safety to keep your hands away from the auger while clearing a clog. If needed use a long enough broom handle if the machine does not come with a clearing stick.
Snowblower Safety Video
https://www.youtube.com/watch?v=Wb7Inp3H3NE

photo: Jared C. Benedict [CC BY-SA 2.0 (https://creativecommons.org/licenses/by-sa/2.0)]
Snow blower clean out tool

---

Updated November 19, 2019

Safe Care Cam
An Initiative to Protect Your Loved Ones Receiving Care
On December 22, 2016, Attorney General Christopher Porrino and the Division of Consumer Affairs announced a new program designed to ensure that New Jersey residents who suspect their loved ones are being abused, mistreated, or neglected by unscrupulous home health care providers can have access to micro-surveillance cameras that can be easily hidden to detect abuse and protect patients. The "Safe Care Cam" Program makes these cameras available for free 30 day loans. To participate in the program, please Follow these simple steps:
Call the Division of Consumer Affairs at

(973) 504-6375

or

(800) 242-5846

. Follow voice prompts to a

"Safe Care Cam"

Program voicemail box and leave a message with your name and contact information.
A staff member will contact anyone who leaves a voicemail with further information about the program and to schedule an appointment to pick-up a camera at either the Division's Newark or Cherry Hill office, depending on what is more convenient to the program participant.
At this appointment, the program participant will be required to do the Following:

Provide a copy of a driver's license or other official identification.
Provide contact information, including phone number, cell phone number, and address.
Sign a program contract, which sets forth the rules and obligations under the "Safe Care Cam" Program.

Additionally, at this appointment, a staff member will provide the program participant with a camera and an accompanying memory card. A brief training will be provided on how the camera works and how footage can be recorded, viewed, and saved.
The camera and memory card will be on loan For 30 days. Upon request, this loan can be extended For a longer period of time.
https://www.njconsumeraffairs.gov/SCC

---

Updated October 29, 2019
Holiday Scams
With the holiday season upon us, retailers and consumers aren't the only ones getting ready. Scammers are already at work to maximize their profits during the busy weeks ahead. Keep a close watch on your money and your data by familiarizing yourself with these 5 seasonal scams that can wreck your holidays—and beyond.
1. Travel scams
There's a good chance you've already begun looking for holiday travel deals, but it's essential to only book your trip with reputable websites. Rather than give in to temptation and click on a suspicious ad, you can check out sites like Kayak.com, Google Flights, or Yapta that help you track the best time to buy or inform you of significant price changes. Also, remember that if there's any flexibility in your travel dates, you can find even better savings.
2. Online shopping scams
Black Friday is fast approaching, but news reports of the chaos—and even some upsetting behavior by shoppers—make staying home and searching for specials online very appealing. The Internet is great for knocking out your gift list. But bogus websites that claim to have this year's "hot toy" in stock are often malicious links that install harmful software on your computer, identity theft attempts that record your usernames and passwords, and other scams.
Make sure any site where you shop contains an HTTPS security designation, and make sure your antivirus software is up-to-date before the big shopping day. Limit your shopping to known websites that have a trusted reputation for customer service.
3. Email scams
Once your shopping is done, you're not out of the woods. Some common email scams work by "spoofing" a major-name website like Amazon or PayPal. It's a safe bet you have an account, so scammers send you an email stating that something is wrong with your order.
Reacting to the panic of not having your gifts arrive in time, you click the link to resolve the issue, only to install malicious software on your computer in the process. Never click a link you weren't expecting; instead, go directly to that company's website yourself and login to look for problems.
4. Employment scams
Who couldn't use a little extra cash at the end of the year? A lot of companies rely on seasonal workers to help fill in during the holidays, and there are plenty of scams that try to steal your identifying information by offering you ridiculously easy jobs. Remember, you will never have to turn over your identifying information during the job hunt, so keep that data private until you've been hired.
5. Charity scams
The holidays are a time to think of others, and scammers are waiting with phony charity opportunities. Whether it's collecting cash in person or social media posts that beg for support, remember to investigate a charity thoroughly before you give.
You can also save yourself the heartache—and the dip into your budget—if you donate throughout the year. Worthy organizations need your support all year long, so by giving at other times, you'll know that you've done your part without being ripped off.
---

How To Detect Charity Scams
The following signs should make you suspicious:
The "charity" can't provide details about how donations are utilized.
The caller can't provide proof (like a Federal Tax ID number) that it's a qualified charity and that your donation is tax-deductible.
The caller pushes and pressures you to donate immediately.
If the caller asks you to pay in cash, gift card, and or wire money do not! This is an indicator and how scammers ask you to pay them.
The safer way to pay is by using a credit card or check and checking the charity thru www.charitynavigator.org or the below-mentioned sites.
It is important to practice keeping records of all your donations. Be sure you read your statement to make sure you are being charged the agreed amount and not signed up for a reoccurring donation.
They will also try to trick you into making a donation by thanking you for a donation you have not made yet.
Scammers can also change the caller id to make it look like a local area code.
Scammers will also use charity names that sound very similar to the names of real ones.
Fake organizations will claim that your donation is tax-deductible when it is not. The IRS's Tax Exempt Organization Search tells you if your donation would be tax-deductible.
Scammers may guarantee you sweepstake winnings in exchange for a donation. This is an illegal activity. Do not fall for this scam.
Report scams to the FTC.gov/complaint

. Also, find your state charity regulator at www.nasconet.org and report to them as well. Most states require the charity or its fundraiser to register to ask for donations.
Organizations that can help you research charities:
These organizations offer reports and ratings about how charitable organizations spend donations and how they conduct business:
BBB Wise Giving Alliance
Charity Navigator
CharityWatch
GuideStar
New Jersey
Office of the Attorney General
Division of Consumer Affairs
Charities Registration Section
P.O. Box 45021
Newark, New Jersey 07101
(973) 504-6215
(800) 242-5846
askconsumeraffairs@dca.lps.state.nj.us
---
21 Things Your Burglar Won't Tell You
Of course I look familiar. I was here just last week cleaning your carpets, painting your shutters, or delivering your new refrigerator.
Hey, thanks for letting me use the bathroom when I was working in your yard last week. While I was in there, I unlatched the back window to make my return a little easier.
Love those flowers. That tells me you have taste … and taste means there are nice things inside. Those yard toys your kids leave out always make me wonder what type of gaming system they have. The most common time for burglaries is daytime.
Yes, I really do look for newspapers piled up on the driveway. And I might leave a pizza flyer in your front door to see how long it takes you to remove it.
If decorative glass is part of your front entrance, don't let your alarm company install the control pad where I can see if it's set. That makes it too easy.
A good security company alarms the window over the sink. And the windows on the second floor, which often access the master bedroom and your jewelry. It's not a bad idea to put motion detectors up there too.
It's raining, you're fumbling with your umbrella, and you forget to lock your door-understandable. But understand this: I don't take a day off because of bad weather.
If it snows while you're out of town, get a neighbor to create car and foot tracks into the house. Virgin drifts in the driveway are a dead giveaway.
I always knock first. If you answer, I'll ask for directions somewhere or offer to clean your gutters. (Don't take me up on it.)
Do you really think I won't look in your sock drawer? I always check dresser drawers, the bedside table, and the medicine cabinet. Word of advice: Find secure places for your valuables.
Here's a helpful hint: I almost never go into kids' rooms.
You're right: I won't have enough time to break into that safe where you keep your valuables. But if it's not bolted down, I'll take it with me.
A loud TV or radio can be a great deterrent to burglars. If you're reluctant to leave your TV on while you're out of town, you can buy a $35 device that works on a timer and simulates the flickering glow of a real television. (Find it at faketv.com.)
Sometimes, I carry a clipboard. Sometimes, I dress like a lawn guy and carry a rake. I do my best to never, ever look like a crook.
The two things I hate most: Loud dogs and nosy neighbors.
I'll break a window to get in, even if it makes a little noise. If your neighbor hears one loud sound, he'll stop what he's doing and wait to hear it again. If he doesn't hear it again, he'll just go back to what he was doing. It's human nature.
Your alarm only works if it's on. I'm not complaining, but why would you pay all that money for a fancy alarm system and leave your house without setting it?
I love looking in your windows. I'm looking for signs that you're home, and for flat screen TVs or gaming systems I'd like. I'll drive or walk through your neighborhood at night, before you close the blinds, just to pick my targets.
Avoid announcing your vacation on your Facebook page (and stay away from these posts, too, while you're at it). It's easier than you think to look up your address.
Lock your windows. To you, leaving that window open just a crack during the day is a way to let in a little fresh air. To me, it's an invitation.
If you don't answer when I knock, I'll try the door. Occasionally, I hit the jackpot and walk right in.
**Put your car keys besides your bed at night. If someone is trying to break into your house** ** hit the car key alarm button.**
Sources: Convicted burglars
---
8 Steps to Fight Back Against Identity Theft
Fraudsters are getting more sophisticated in their identity theft attacks, and are using more complex and difficult-to-detect monetization schemes, making identity theft that much harder to prevent and more difficult to detect.
The good news is there are plenty of ways to minimize the damage of identity theft if you act quickly and decisively.
Ways to Avoid Identity Theft
1. Frequently Review Your Credit Report/Bank Account

Step number one to avoiding identity theft is to review your credit report to see if anything unfamiliar appears on it. You can get a free credit report from each of the credit bureaus every 12 months and also get your free Experian credit report here on Experian.com

.

If you're a member of Experian IdentityWorks or Experian Creditors, you can easily view your Experian credit report (along with all accounts and inquiries) and then easily dispute anything online or speak with one of our representatives.

You'll also want to review your bank accounts quite often; you can simply do this by downloading your bank's app on your mobile device. This way you can easily view all transactions on your accounts whenever you'd like.
2. Keep Personal Information Secure Offline

Limit what you carry when you go out. You're Social Security card should be kept at home at all times. Only carry identification, credit, and debit cards you will be using for that day. Destroy any documents that have your personal information on it. For example: prescriptions, receipts, credit offers, credit applications, insurance forms, physician statements, checks, bank statements, expired charge cards, etc.
3. Keep Personal Information Secure Online

Describe the identity theft scenario, including timeline, as specifically as possible.

While being online you must always be alert to impersonators. Be fully aware of who you're sharing your personal information with. Don't ever give out your information on the phone, through the mail or online unless you're certain with who you're dealing with.
Being a Victim of Identity Theft
4. Place a Fraud Alert on Your Credit Report

Your first initiative in this type of scenario is to add a 90-day fraud alert to your credit report. If you contact Experian, they'll share the fraud alert with Equifax and TransUnion.

This will flag any lenders or creditors to contact you before opening any new accounts. You may also want to consider a credit freeze, but there are items to consider before freezing your credit report.
5. Report Identity Theft to the FTC
Next, go to the Federal Trade Commission's ID Theft Reporting website IdentityTheft.gov

to file a report. This report will document the identity theft and allow you to prove you've been the victim of identity theft and extend the fraud alert for seven years. This will also help with filing a police report or providing proof of identity theft to anyone else if needed.
After you file an identity theft report with the FTC, you'll be issued an Identity Theft Victim's Complaint and Affidavit.
The Identity Theft Affidavit asks the following questions to help solve your problem:
What kind of identity theft are you reporting?
Has the identity thief already used your personal data? If so, how?
Do you know the individual who stole your identity?
Consider the following:
What is the name and address of your bank?
When did you first realize your identity was stolen?
On what date did you notice any fraudulent activity?
What's the current level of exposure of your personal data?
Have you been contacted by a debt collector as a result of identity theft?
6. Contact Your Creditors and Financial Institutions

Let your creditors know if there were any fraudulent accounts created in your name. Also, it's helpful to let your existing lenders and banks know of the fraud so that they can be alert for any additional theft.

Review all your bank account documentation after a cyber security breach. Take a close look at all of your bank statements and use a credit monitoring service like Experian Creditors to make sure no one tries to access your credit.
7. Report the Fraud to the Appropriate State and Federal Agencies

What type of identity theft are you reporting? This dictates your actions.
Report the fraud

| Type of Identity Theft | Who to Notify |
| --- | --- |
| Driver's License Fraud | Your State's Department of Motor Vehicles |
| Social Security Number Fraud | The FTC and U.S. Social Security Administration |
| Passport Fraud | U.S. State Department, Passport Services Department |
| Mail Theft | U.S. Postal Inspection Service |
8. Change Your Passwords

If you think/know any of your accounts have been breached, immediately change your passwords. Use complex and varied passwords for your accounts so it minimizes the chance that anyone will hack into more than one of your accounts going forward, preventing future issues.

Be Aggressive When Confronting Identity Theft

Unfortunately, repairing a damaged credit report can take several months, if not years, and may cost you hundreds of even thousands of dollars in out-of-pocket expenses. There are additional impacts that these victims deal with, such as time and emotional distress. The takeaway? Fighting back from identity theft can involve a great deal of legwork, paperwork, and patience but it's absolutely essential to get to the bottom of what's going on in order to protect your good name.
** Information provided by Experian and the Federal Trade Commission**
---

15 Signs Your House Is Vulnerable to Being Robbed
Nearly half the number of burglars enter through the front door because it is easy to access. According to a Nationwide Insurance study, one in four homeowners confess to frequently leaving the front door unlocked and half do it occasionally. Considering that the majority of burglaries happen between 10 a.m. and 3 p.m., knocking on your front door allows thieves to pose as a salesman while they covertly check your doorknob. So, yes, it's obvious, but we'll say it again: Lock your door(s)!
Setting out the box from your new 60-inch HD television or high-end gaming console on the curb is basically advertising the fact that those items are now in your home. As electronics are the second most targeted items by burglars, this makes your home a very attractive target, according to the study. Buying a cheap box cutter and investing 30 seconds to break down large boxes and bundle them together so their labels can't be seen can help decrease the likelihood of your house being targeted. Don't put cut up boxes out until your garbage is to be picked up.
Drugs, particularly prescription painkillers, have quickly become one of the most stolen items, according to the most current FBI data. Unfortunately, both professional thieves and drug addicts know that people who are elderly or chronically ill often have lots of medication in their homes. If you are in these circumstances, it may be worth the extra precautions (like installing a good home security system) to make your house less-attractive to burglars.
Homes in high-visibility places, like on corner lots, are far less likely to be burglarized. However, townhomes, houses in the middle of the block, or houses in a cul-de-sac are much more suitable targets. This is especially true if your property backs up to a forest, open lot, or other unguarded areas. The trick, according to Secure Life, is to make your house as difficult as possible to access. Examples of this includes installing high fences and adding additional lighting.
First-level entry windows are the second-most common entry point for burglars. That's because it's relatively easy to break a window open. Even people who are diligent about locking their doors will often leave a window cracked open, especially in warm weather. Fortunately, this is an easy fix by using a window jam that will only allow the pane to be pushed open a few inches.
Forty percent of people admit to posting pics while out of town, according to Nationwide. Putting your vacation pictures online notifies your friends and acquaintances that you are not home, making your house a prime target for burglars. Instead, make your social media profiles private and wait to post your vacation pictures until you get home.
Trustworthy friends who live around you as neighbors can be your best allies in home defense, says Nationwide. You don't want to tell everyone when you're headed out of town (especially not on the internet) but you do want to tell your plans to your trusted neighbors. If you have a neighborhood watch program, they can keep an eye out for strange behavior or people they don't recognize. Also ask them to come pick up your mail and newspapers, and turn lights on and off while you're gone to make it seem like someone is present in your house. You can also notify your local police when you are going out of town so they can keep a watch on your residence.
Certain neighborhoods are more vulnerable to certain types of crimes and that is especially true for burglaries. A quick glance at the weekly police blotter (or a quick call to your local precinct) can give you a heads up to whether cars or computers are the hot commodity in your area and then you can take specific steps to protect yours. For example, one neighborhood experienced a rash of break-ins to sheds, garages, and patios where tools were the primary items targeted. People who picked up on the pattern warned everyone to put extra security on their outdoor structures.
Simply having an alarm system won't help you if you don't use it, and 20 percent of alarm-owners say they don't activate it during the day. Thieves will often ignore the security signs that are placed in the front yard and will try the doors and windows hoping they were left unlocked. You have to arm your alarm every time you leave your home.
The average thief is in and out of a residence in under 10 minutes. An experienced thief can pick a regular door lock in a matter of seconds and most won't want to waste time messing with a deadbolt or other secondary lock(s). If they can't pick the lock in under a minute, chances are the next house will be easier and they'll just move on. For maximum effectiveness make sure you have the extra locks installed on all exterior doors—not just the front.
At night, darkness is a burglar's best friend, according to Nationwide's research. Fortunately, deterring criminals banking on the cover of darkness may be as simple as turning on your outdoor lights at night. If you want to save electricity, you can install motion-activated floodlights, especially in your backyard or dark corners of your home.
Greenery is great at protecting your privacy from prying neighbors, but it's also great at hiding burglars. Thieves specifically target homes with tall shrubs or trees that hide the front or sides of the house. Keep yours trimmed away from walls and below window height. Also, having a well-maintained yard indicates that you're vigilant about your home and are likely paying close attention to it.
While you are out of town, have the post office hold your mail for you. It takes about two minutes online or on the phone to put a hold on your mail while you're gone. An overflowing mail box or multiple packages stacked up on your porch is one of the signs that burglars look for when looking for potential targets.
Criminals tend to target newer neighborhoods and developments. They hope to take advantage of residents that are new to the neighborhood and might not be familiar with it. This is especially true if the area is on the wealthier side. A tight-knit neighborhood with long-standing residents, where everyone knows one another, is less likely to be targeted.
About 50 percent of burglars say the mere presence of a dog would keep them from robbing a house but if it's clear that your home has a cat, your home could become a target. Burglars might look for windows that you keep open for the cat and assume that if you're a cat person, you're less likely to have a dog therefore making your house a bigger target. Some thieves have been known to break into a house by using the dog/cat door. If you have one, make sure it can be locked or made inaccessible from the outside.
---

Avoid Vacation Scams
Hotel Room Scam
You arrive at your hotel and check in at the front desk. Typically when checking in, you give the front desk your credit card for any charges to your room. You go to your room and settle in. All is good. The hotel receives a call and the caller asks for (as an example) room 620-which happens to be your room. The phone rings in your room. You answer and the person on the other end says the following: This is the front desk. When checking in, we came across a problem with your charge card information. Please re-read me your Credit card number and verify the last 3 digits numbers at the reverse side of your charge card. Not thinking anything is wrong since the call seems to come from the front desk you oblige. But actually it is a scam by someone calling from outside the hotel. They have asked for a random room number then ask you for your credit card and address information. They sound so professional, that you think you are talking to the front desk.

If this happens to you tell the caller that you will be down to the front desk to clear up any problem. Then go to the front desk and ask them if there is a problem. If there was none, inform the manager of the hotel that someone tried to scam you of your credit card information acting like a front desk employee.
OSAC (Overseas Security Advisory Council) Travel Tips
Preparing for travel abroad will result in greater safety for you and your companions.
Find out the currency exchange rate in the country you will be visiting. 70 Indian Rupees! That's about 65 Russian Rubles or about 1 U.S. dollar in spring, 2019.
Notify your bank and credit card issuers of your travel plans including destinations and travel dates.
Exchange some currency at the airport in case restaurants and transportation don't take debit/credit cards.
Carry medicines and hygiene products in your carry on in case your luggage is lost at the airport.
Don't bring clothing with religious or political views or clothing stating where you're from.
Bring copies of your important documents, passports, visas, licenses, hotel addresses, and embassy address.
Bring a paper map of the country and city you will be staying in because technology might not work at your destination.
Check with the CDC (Centers for Disease Control and Prevention) for recommended vaccinations.
Find out if your medical insurance will cover you overseas. Medicare may not!.
Find out if your prescription drugs are legal and available in the country of your destination.
Check the crime rate in the country/city you're traveling to.
Stay clear of political rallies and or parades.
Don't accept food and or beverages from strangers.
Always be alert and aware, keep your cell phone, wallet, copies of your passport/visa in your front pockets.
When taking transportation, discuss the price with the person in charge before you get in the vehicle.
If you have a rental car, make sure you have the appropriate documentation (license, insurance) with you.
Make sure your vehicle fits in with the town people; you don't want to appear as a tourist.
Check for reviews when booking a hotel.
Try to find a hotel near activities you want to do.
When you get into your room, check under the beds, behind closed doors, bathrooms, etc.
Use the safe box in your hotel room for your important belongings, visa/passports, jewelry, technology items.
Don't bring guests back to your hotel room.
Always lock your room, even when you are in it.
If you travel with technology, to prevent system hacking avoid the free Wi-Fi.
If you are detained, contact the embassy.
Planning Your Trip Abroad Brochure
Additional information from:
CDC: VACCINES. MEDICINES. ADVICE.

U.S. Department of State: Travel documents, Resources, Emergency Information, Travel Advisories

OSAC Travel Security Form

---

Planning Your Trip Abroad
Posted December 28, 2018
Planning ahead will make your trip safer and less stressful. Following the steps in this brochure will help you remain safe during your time traveling.
Planning Your Trip Abroad Brochure
Additional information from:
CDC: VACCINES. MEDICINES. ADVICE.

U.S. Department of State: Travel documents, Resources, Emergency Information, Travel Advisories

---
This information is provided courtesy of the Sussex County Prosecutor's Office.
---

Updated November 29, 2018
This is the time of year when many Americans book flights home to see family for the holidays. Before booking, one should be aware of the potential scams which involve travel. It is much easier being swindled out of personal and credit card information today than it has been in years past. Instead of going to ticket counters or calling up airlines, many people buy their tickets online out of convenience. This gets dangerous when those on the other end of the server are "phishing." Unlike the fishing that we know, phishing with a "ph", involves individuals sending emails pretending to be reputable companies, in this case airlines. They do so to get the person on the other end of the email to give up personal information which they can use in the furtherance of their criminal activities.
A major United States airline has been experiencing an ongoing scam in which criminals who claim that they work for the airline send out emails saying that the customer's credit cards have been charged for airline tickets. Because the email looks as though it is from an airline, the customer opens it. In those emails there are often attachments, and when the customer opens the attachment a virus enters their computer and takes their personal information. The airline recommends that when one realizes that this has occurred, to change the passwords on the account right away to protect their identity.
While booking online, we are often told we can get the best deals through third-party sites rather than booking directly on the airline website. However, when booking through another site, one runs a much higher risk of getting their information stolen. The best way to avoid travel scams is to book directly through the airline, hotel, or car rental website that they will be using. The reputable companies should have "https://" at the beginning of their url. If you decide to use a third-party site, be sure to use one that is reputable by reading the reviews as well as checking with the Better Business Bureau ( https://www.bbb.org/en/us

).
Call the company right after booking to confirm the reservation. If you suspect a fraud has occurred, immediately notify your local law enforcement agency. The sooner the fraud has been reported, the better.
Sources: https://www.delta.com/us/en/advisories/other-alerts/phishing-email-alert


https://us.norton.com/internetsecurity-online-scams-5-tips-to-protect-yourself-from-online-travel-booking-scams.html

The information is provided courtesy of the Sussex County Prosecutor's Office.
---

How to Avoid Charity Scams
During the holiday season, it seems as though we spend more time out shopping than in our own homes. We are at grocery stores, toy stores, clothing stores and more often today, using online retailers. When we get to the check out counter, or the check out cart for online shopping, we are often asked to donate to charities. But when we donate are we really sure what exactly we are donating to?
In recent years, scams involving charities that we have grown to trust have been scattered across headlines. These charity organizations are often accused of taking the money and only giving a small percentage to the cause, or in some cases, they do not give the money to the people they claim to help at all.
When coming upon the season of giving, be sure to make educated decisions on which charities you choose to give to. If they ask for you to wire money, pay via gift card, or give money in cash, you cannot guarantee where the money is going. Instead, when choosing to donate pay via a check or credit card so that it shows on the statement who the payment was made to. Be sure to record all donations made so that you can be aware if you are charged more than you agreed to, or if you have been signed up for a reoccurring donation.
Scammers can call over the phone and disguise the number so that it appears local on your caller ID. When talking they will often use names of real charities or names that sound like they could be charities. The scam artist might not have answers to questions on exactly how the money might be used when donated. Scammers often try to rush victims and make them feel uncomfortable so that they agree to the scam. If you feel uncomfortable with the person on the line but still want to donate to the charity, do your own research first and find if it is reputable.
If you want to know whether or not a charity is reputable, you can always check with the Better Business Bureau at (https://www.bbb.org/en/us

). Or go on https://charitynavigator.org

. Charity Navigator will give the finances of the company, like how they spend their money. They will give you the accountability and transparency, and charities which are similar to it. Charity Navigator gives the charity an overall rating out of four stars based on these factors. If you feel uneasy about donating over the phone, you can donate to the organization that you wish through Charity Navigator.
Making donations to charities can be a great thing but just make sure that the charity is reputable.
Source: https://www.consumer.ftc.gov/features/how-donate-wisely-and-avoid-charity-scams

This information is provided courtesy of the Sussex County Prosecutor's Office.
---