2021 Recycling Schedule
Release Date: January 26, 2021
The Sussex County Municipal Utilities Authority provides FREE Recycling Services to residents and businesses.
Find Your Local Recycling Schedule
Information 973-579-6998 or www.scmua.org

*** 2021 Recycling Flyer ***

Please check out the new SCMUA Recycle Coach app

for Sussex County recycling related information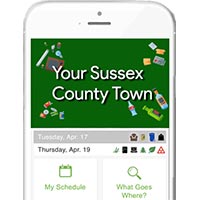 Household Hazardous Waste Days – 6/5/21 & 11/6/21

Dispose of lead & oil based paints, stains, thinners, pool chemicals, mercury, lubricants, chlorine, driveway sealer, fluorescent bulbs, household batteries and more.
Limits:
100 lbs dry, 10 gal liquid waste, 25 fluorescent bulbs
per vehicle
Scale charge for larger quantities

Electronics* Recycling Days – 3/27, 5/22, 7/24 & 10/23/21

*Landfill disposal ban on certain electronics - See www.scmua.org
Examples include: computers, printers, cell phones, televisions, VCR's, DVD & CD's, fax & copiers, radio & stereos, etc.
Limits
: Up to 5 units per vehicle
Scale charge for larger quantities

SCMUA Recycling Center – Monday through Saturday

Commingled Containers (glass, plastic & aluminum), drink cartons
Chipboard (gray paperboard)
Cardboard
Newsprint
Clothing
*Household Batteries -
Sorting requirements
See Informational Pamphlet or website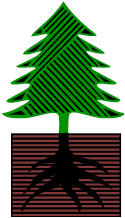 Vegetation – Mulch & Compost*

Sussex County residents can hand load Regular Mulch and Compost for free!
(*The SCMUA will load Colorized Mulch & Compost for a nominal fee)
34 South Route 94, Lafayette, NJ 07848
Hours of Operation: Monday-Saturday 7 a.m. - 2 p.m.