Please select a year.
Walk-In Flu Vaccination Clinics Through February 2019
Release Date: October 22, 2018
Beat the Flu!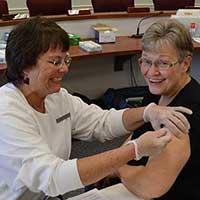 Walk-In Flu Vaccination Clinics
Mondays & Thursdays 2-4 p.m.
October 29, 2018 through February 28, 2019
(Closed on holidays: 11/22/18, 12/24/18, 1/21/19, 2/18/19)
$20 Cash or Check Only

No Appointment Required

FEES: 65 years old and older:
FLU VACCINE AND PNEUMOCOCCAL VACCINE ARE FREE for people aged 65 and older with Medicare B. Must bring MEDICARE CARD and have PART B. Without Medicare B cost of flu is $20. In addition, Blue Cross supplemental accepted. Medicare HMO not accepted.
FEES: Under 65 years old
FLU VACCINE: $20
Insurance accepted for NJ Blue Cross plans and Traditional Medicaid (not Medicaid HMO)
Cash or check accepted . . . no credit cards
Sussex County Office of Public Health Nursing
201 Wheatsworth Road
Hamburg, NJ 07419
973-579-0570 x1211
Near Routes 94 and 23

NJ child care requirement: children between 6 months and 59 months require a flu vaccine by December 31, 2018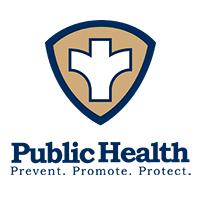 ---
A message from the
Department of Health & Human Services
Division of Health
Office of Public Health Nursing
www.sussex.nj.us/nursing
health@sussex.nj.us
Hours: 8 a.m. to 4:30 p.m.
Call: 973-579-0570 Fax: 973-579-0571
Mail: 201 Wheatsworth Road Hamburg, N.J. 07419
Visit: 201 Wheatsworth Road Hardyston Township Directions