Please select a year.
November is National Novel Writing Month
Release Date: October 19, 2020
November is National Novel Writing Month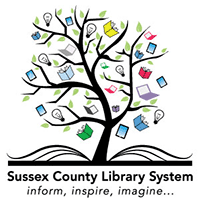 Newton - The Sussex County Library System (SCLS) celebrates National Novel Writing Month this November with two online events. On Saturday, November 7, the library welcomes local author Lauren Fraser for Indie Author Day. Ms. Fraser will talk about the young adult trilogy she is completing, and what it means to be an independent author. The talk begins at 10:00 a.m. and will conclude with a Q&A session with the author.
On Wednesday, November 18, National Novel Writing Month (NaNoWriMo) Northwest NJ Municipal Liaison Emily Brennan, joins the library staff for a NaNoWriMo pep talk. All aspiring authors are encouraged to attend for motivation and tips on sticking with the writing process. The talk begins at 6:00 p.m.
Registration for both events is online through the Events Calendar at sussexcountylibrary.org or by calling your local SCLS location. All registered attendees will receive an email reminder on meeting day with a Zoom link to join in.
National Novel Writing Month began in 1999 with a simple, though difficult challenge: write 50,000 words of a novel in 30 days. Every year thousands of aspiring authors take up the challenge. NaNoWriMo became an official, nonprofit organization in 2006 with the goal of supporting writing fluency and education. The website, nanowrimo.org, currently hosts over one million writers; serving as a social network and educational hub.