Please select a year.
County Route Photo Data Collection
Release Date: May 03, 2012
County Route Photo Data Collection
Please be advised that Sussex County, through a North Jersey Transportation Planning Authority Highway Safety Grant, has retained the services of Enterprise Information Solutions to collect roadway images (photo log data) along Sussex County Routes.
In advancing this project the vendor, Enterprise Information Solutions, will have a vehicle traveling each County Route collecting photographic data of the roadway system. The vehicle used will be equipped with multiple cameras, GPS devices, and other data collection apparatus. The vehicle will look similar to the one depicted in the following picture.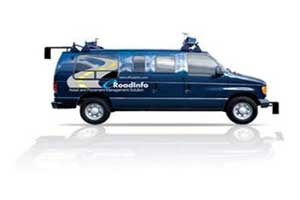 SCHEDULE:
We anticipate that the data collection portion of the project will begin on or about May 7th and require approximately two weeks.
For More Information:
Please contact either the Sussex County Office of GIS Management at (973) 579-0430 ext 1320 or the Sussex County Division of Engineering at dpw@sussex.nj.us.