Please select a year.
Grand Opening of the New Sussex-Wantage Amphitheater
Release Date: September 09, 2008
The Grand Opening of the new Sussex-Wantage Branch Amphitheater will be held on Sunday, September 21st at 2 PM.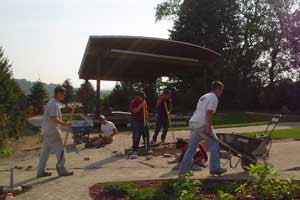 GRAND OPENING OF THE NEW SUSSEX-WANTAGE AMPHITHEATER
FOR IMMEDIATE RELEASE
Contact Person:
Stan Pollakoff, Library Director
973-948-3660
pollakoff@sussexcountylibrary.org
September 5, 2008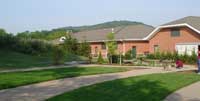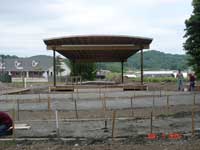 The Grand Opening of the new Sussex-Wantage Branch Amphitheater will be held on Sunday, September 21st at 2 PM. Following the opening ceremonies, there will be a concert by Patrick Fitzsimmons. All are welcomed to attend the ceremony and free concert.

Two years ago, the Sussex-Wantage Friends of the Library approached the County with a design concept for an amphitheater. The Friends formed and "Amphitheatre Committee" and worked with the County to accomplish their mutual goal. The amphitheater was designed to be a place for programs sponsored by the Friends of the Library and the Sussex-Wantage Branch could be held. The events would include puppet shows, plays, skits, and musical presentations.

This exciting and unique project was realized through a generous bequest from the estate of Agnes Kefer Philbad of Hopatcong. Without the support of Ms. Philbad, the amphitheater could not have been constructed.

After there was an agreement that the amphitheater was a necessary project, the Sussex County Engineer's Office, with the support of the Board of Chosen Freeholders, took charge of developing the site plane, drainage system, surveying, and application to the Land Use Board so that construction permits could be obtained. Its work, paired with that of the architect and landscape architect, was presented to, and approved by, the Land Use Board.

Nearly all funds to purchase materials and services from local contractors and suppliers were provided by the Friends of the Library "Amphitheater Committee." The Facilities Management Division of Sussex County provided the labor, equipment, and management needed to pull together the site development. The County survey team provided its support with layout and elevation work. High Point Electric donated time and materials, and Lightolier donated light fixtures in memory of Jerry Blandina.

For any additional about the concert, please call the Sussex-Wantage Branch at 973-875-3940.