Please select a year.
Sussex County Skyland's Ride Celebrates Its 40th Anniversary
Release Date: September 27, 2021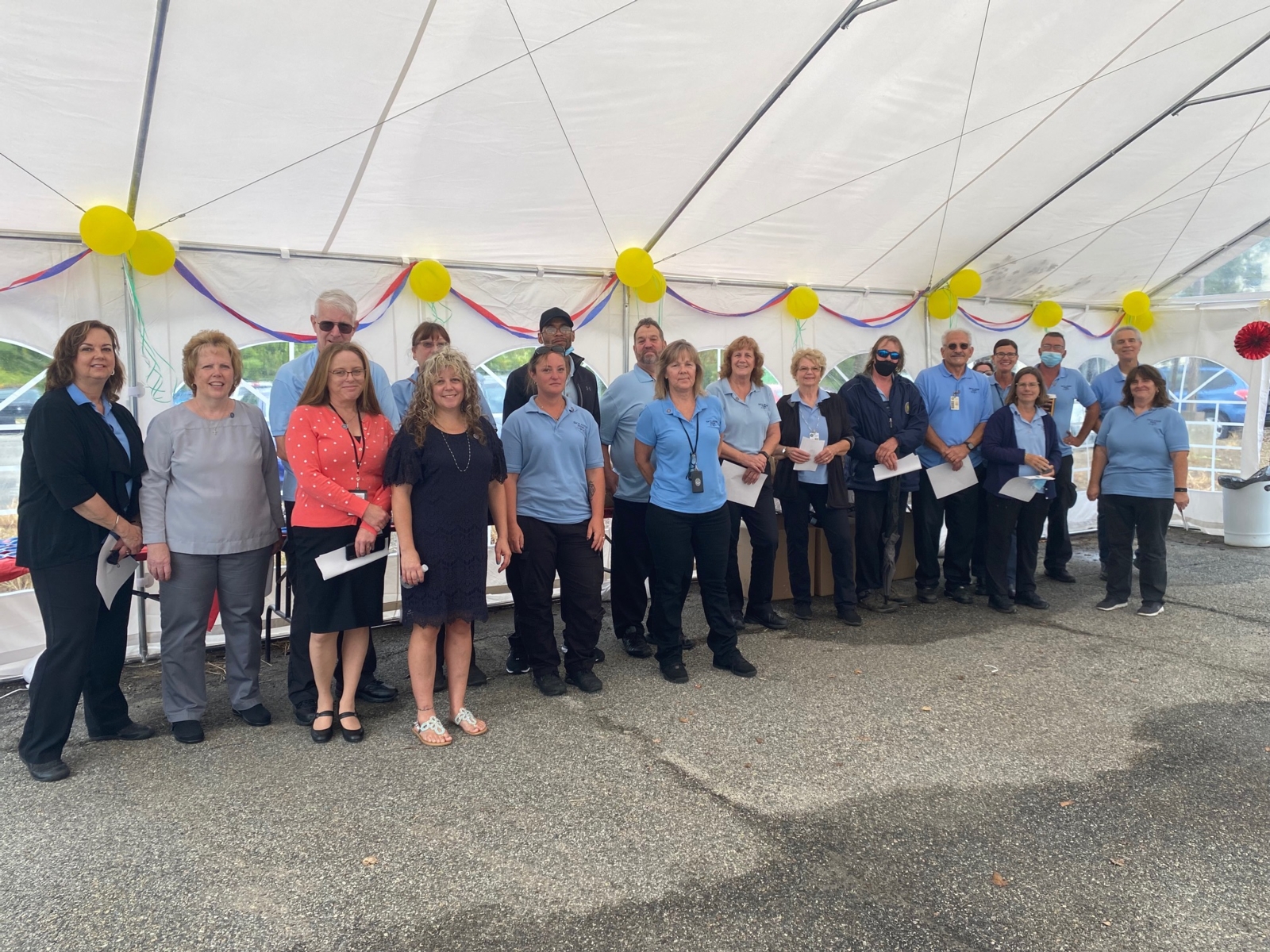 The Sussex County Board of County Commissioners, along with County Administration and representatives from NJ Transit, congratulated and celebrated Skylands Ride on 40 years of providing transportation services to the residents of Sussex County during an event that took place at the Wheatsworth Road Facility on Thursday, September 23, 2021.
Deputy Commissioner Director Anthony Fasano presented Skylands Ride with a proclamation recognizing its 40th anniversary of service and acknowledged all of the efforts by staff to provide as many rides as possible. Commissioner Sylvia Petillo, County Administrator Gregory Poff, Department of Health and Human Services Administrator Carol Novrit and Division Director Christine Florio thanked all of the drivers and Transit staff for working tirelessly throughout the pandemic without ceasing to provide public transportation services for those in need. Fleet Services and its mechanics were recognized for maintaining the Transit fleet and ensuring vehicles were safe to operate on the road each day.
NJ Transit Local Programs Manager Janelle Rivera and Northern Regional Program Administrator Isabel Rojas presented a Certification of Recognition to Skylands Ride and expressed their gratitude to staff for their dedicated service and commitment to the Sussex County community.
Sussex County Skylands Ride was established in 1981 as a Federal Highway Demonstration Project to offer rural public transportation to Sussex County residents. Although the service began with two buses and four staff members, today it has developed into an operation of twenty-five fleet vehicles and thirty dedicated staff members who provide nearly 90,000 rides and drive more than 650,000 miles on the road each year. The staff at Skylands Ride is committed to providing safe, accessible, quality and customer-focused transportation services to county residents.
Sussex County Skylands Ride provides deviated fixed route services Monday through Friday and on Saturday. The deviated fixed route transportation service, also known as the Public Connect, follows the same route with designated bus stops throughout the county according to the schedule posted on the county website at www.sussex.nj.us. Skylands Ride also continues to operate a demand-response transportation service through appointments in order for residents to access life-sustaining treatments, employment, medical appointments and equipment, prescriptions, food and other essential services.
Skylands Ride remains available to serve Sussex County residents in need. To receive a Public Connect schedule, reserve your ride through the demand-response service or for more information about Skylands Ride; please call (973) 579-0480.