Please select a year.
Staying Healthy During the COVID-19 Pandemic
Release Date: August 21, 2020
After spending many months and weeks cooped up inside our homes in the effort to protect ourselves and our families from contracting COVID-19, some may feel that they are not the healthiest version of themselves. Gyms have closed, daily schedules have changed, and catching up on a TV show with a favorite snack becomes all that we have to do for fun. Of course sitting back and relaxing with a snack can be done occasionally with no issue. But after months of this routine, some may notice that they have put on some weight.
It is important that even during a time like the current public health crisis, entire families stay happy and healthy. Exercising regularly and maintaining a healthy eating style are two things that can help to improve overall health and assist in avoiding future complications.
Cooking healthy meals together as a family can be a great time to bond and enjoy each other's company. In addition to being a fun family experience, it can become a learning experience for children. Children can learn how to cook and learn about healthy foods with their families. This may also help children to develop healthy habits for the future. Sometimes cooking healthy can feel discouraging because it can get expensive. Luckily MyPlate, an organization that promotes finding your healthy eating style, created a cookbook with budget friendly recipes.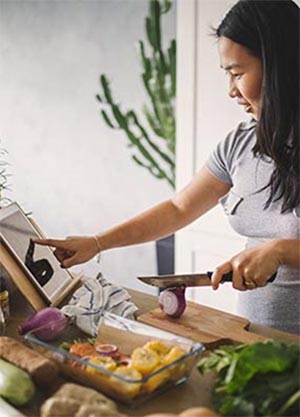 (photo from CDC)
In addition to developing a healthy eating style, staying active can help ensure that we feel great every day. Engaging in physical activity regularly or even once in a while may help someone feel, sleep, and function better. In addition to improving our daily lives, physical activity can help to prevent the future development of certain chronic diseases.
During the COVID-19 pandemic many gyms have closed, so it may seem more difficult to do everyday workouts. Although usual workout routines may be interrupted, many different organizations have begun to offer free at home workout training.
The American Heart Association (AHA) offers free daily workout videos that families can do together or that someone can do on their own. They are offered live or recorded programs can be found on their website. They also offer many other wonderful free resources that can help the entire family increase their daily physical activity.
Workouts can be found on the AHA website at:
https://www.heart.org/en/healthy-living/fitness/fitness-basics/move-more-together



(photo from CDC)
Stay Safe and Healthy!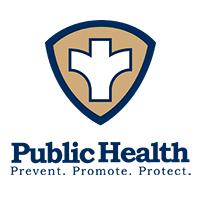 ---