Please select a year.
Sheriff Thanks Staff and Volunteers at COVID-19 Test Site
Release Date: June 16, 2020
Sussex County Sheriff/Emergency Management Coordinator Michael F. Strada would like to thank the many volunteers and the Health Department staff for their hard work in the successful implementation of the COVID-19 Test Site.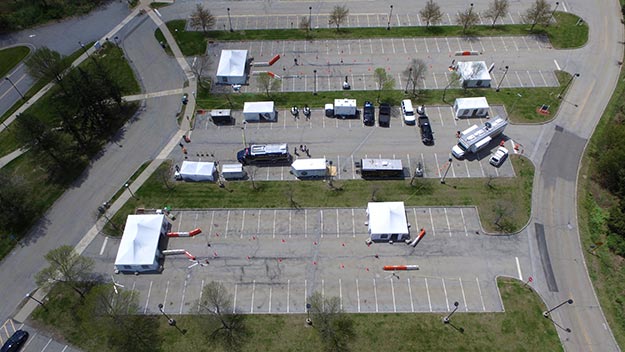 The Sussex County Community College has been the location of a fully operational COVID-19 test site for many of our county residents.
The Sussex County Office of Emergency Preparedness, in conjunction with the Sussex County Sheriff's Office, Sussex County Department of Health and Human Services, Sussex County Administration, Information Technology, along with volunteer staff from HAZMAT, CERT and the Medical Reserve Corps worked together to operate the site.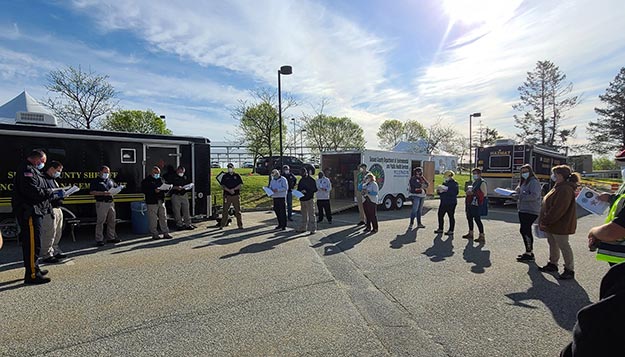 I want to personally thank everyone on our team for making the site possible and operational for the residents of Sussex County.