Please select a year.
Jobs! National Census Bureau Recruiting Campaign Is Underway
Release Date: October 24, 2019
The Census Bureau is looking to hire thousands of additional residents in local communities for the next phase, which is actually counting people. These are federal employment positions that pay $21/hour.
*** List of #2020Census Jobs with Payrates ***
Apply online at 2020census.gov/jobs

.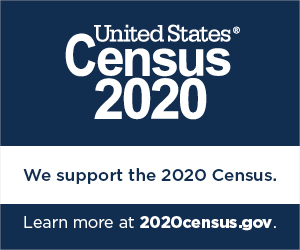 The County of Sussex is working with the Census Bureau to help County residents get hired for well paying, flexible part time or full time positions with the Census Bureau. Many of these positions are right here in Sussex County. Please click this link to immediately apply on line: https://www.2020census.gov/jobs

For more managerial or technical positions with the U.S. Census Bureau, please visit www.USAjobs.gov

A complete and accurate count is imperative for our community and for New Jersey! - Marvin J. Joss, New York Regional Census Center