Please select a year.
New Jersey Health Commissioner Visits Sussex County
Release Date: February 25, 2019
The New Jersey State Department of Health conducted a site visit on February 7, 2019.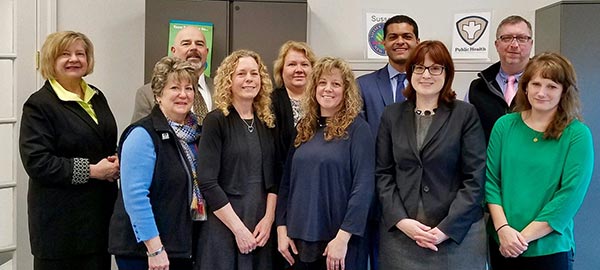 The Sussex County Division of Health met with representatives from the State Department of Health on February 7, 2019 from 11 a.m. to 12:30 p.m. at the Wheatsworth Campus. The NJDOH Strategic Engagement with Local Health meeting was led by Dr. Shereef Elnahal, the NJDOH Commissioner. A site visit was conducted of the department and an overview of major agency programs and services was discussed. Topics included Lyme and tick-borne disease awareness, Opioid misuse and the overdose epidemic along with lead screening and management. Also discussed were communicable disease, women and child health and smoke free air.