Please select a year.
Ron Tappan Sworn In as Acting County Administrator
Release Date: April 01, 2016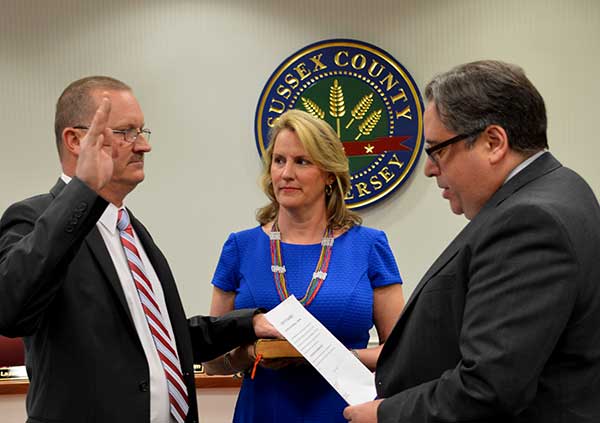 Acting County Administrator Ron Tappan, Donna Tappan (holding bible), County Counsel John Williams
At 2 p.m. on April 1, 2016, Ron Tappan was sworn in as Acting Administrator for the County of Sussex. Mr. Tappan will serve as interim County Administrator while the Sussex County Board of Chosen Freeholders conducts a search for a permanent replacement for Stephen Gruchacz who retired on March 31. Ron also continues in his role as Department Administrator for the Sussex County Department of Central and Shared Services.