Please select a year.
Sussex County Jail performs Evacuation Drills
Release Date: July 07, 2012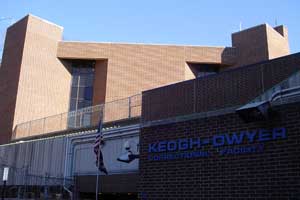 Sussex County Jail performs Evacuation Drills
During the month of June, the Sussex County Jail conducted three separate rapid evacuation exercises designed to simulate conditions that might occur during an actual emergency.
Jail personnel received a different training scenario during each shift which would normally require an immediate evacuation. The scenarios ranged from explosives threats to emergent fire and smoke conditions. During each shift, the inmates were evacuated from their respective housing unit, and relocated to a safe and secure holding area. Once in the holding area, the prisoners were secured with wrist restraints and prepared for possible transport to another housing unit or separate facility if needed.
Outside of the Jail, the evacuations were a cooperative effort between the Sussex County Sheriff's Office Bureau of Law Enforcement, the New Jersey State Police, and the Newton Police Department, each of which responded to the drills. All three exercises were successful in that all inmates were evacuated in a timely fashion without any injuries or problems. Each drill lasted approximately 40 minutes.
The Sussex County Sheriff's Office Bureau of Corrections maintains agreements with several counties throughout the state to house Sussex County inmates in their facilities in the event of an emergency. During an actual emergency, Sussex County inmates may be transferred to correctional facilities in one or more of those counties.
The exercises were conducted in order to enhance the training of all Bureau of Corrections staff members and to better prepare them in the event that an actual evacuation is necessary at the jail. The scenarios were designed to simulate an emergency during each shift, thereby involving the majority of Corrections Officers currently serving at the facility.