Please select a year.
March Is Colorectal Cancer Awareness Month
Release Date: February 25, 2019
Getting screened and living a healthy lifestyle are the best defenses against colorectal cancer.
March is Colorectal Cancer Awareness Month
Screening and Early Detection is Key to Good Health
March is Colorectal Cancer Awareness Month! The Sussex County Division of Health and the Sussex Warren Chronic Disease Coalition want you to learn more about colorectal cancer and what can be done to prevent it. This cancer affects men and women as well as all racial and ethnic groups. It is the third most common cancer in the U.S. and the second leading cause of death from cancer.
Colorectal cancer is the most preventable of all cancers. This type of cancer starts in the colon or rectum as polyps (growths on the lining of the colon or rectum). Most polyps are not cancerous, but some can develop into cancer over time. Removing polyps can help to prevent colorectal cancer. According to the Centers for Disease Control and Prevention (CDC), symptoms of colorectal cancer may not always occur, which is why it is important to get screened regularly starting at age 50. If symptoms do occur, they may include:
Blood in stool
Stomach pain, aches or cramps that do not go away
Unexplained weight loss
Weakness or fatigue
Nausea or vomiting
Diarrhea or trouble going to the bathroom
The risk of developing colorectal cancer increases with age. All men and women (most commonly aged 50 or older) are at an increased risk for developing this cancer. Other risk factors include having a personal or family history of inflammatory bowel disease, colorectal cancer or polyps, colitis or Crohn's disease or having genetic syndromes such as Familial Adenomatous Polyposis (FAP), Lynch syndrome, Turcot syndrome, Peutz-Jeghers syndrome or MUTYH-Associated Polyposis
The American Society of Colon and Rectal Surgeons recommends the following to reduce the risk of colorectal cancer:
Get regular colorectal cancer screenings
Eat a healthy diet, with plenty of fruits and vegetables, high fiber and low-fat foods
Drink alcohol in moderation
Do not use tobacco products
Exercise for at least 20 minutes three to four days each week
If everyone aged 50 and older were screened regularly, 6 out of 10 deaths from colorectal cancer could be prevented. Speak with your healthcare provider about which screening procedure is best for you. Take this quiz

to find out which test you prefer. There are various options for colorectal cancer screenings:
Fecal immunochemical test (FIT): done at home and returned to healthcare provider
Guaiac-based fecal occult blood test (gFOBT): done at home and returned to healthcare provider
Flexible sigmoidoscopy: visual examination of rectum and lower colon
Virtual colonoscopy: uses an x-ray to see images on a screen
Colonoscopy: visual examination of the entire colon
Colorectal cancer screening costs are usually covered by Medicare and many commercial health plans through your healthcare provider. The New Jersey Cancer Education and Early Detection Program (NJCEED) provides free colorectal cancer screenings for individuals who meet the federal guidelines and are either under-insured or uninsured. NJCEED can be contacted through the Sussex County Division of Health, Office of Public Health Nursing at 973-579-0570, ext. 1246.
For more information about colorectal cancer, use these resources: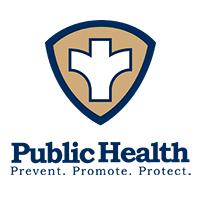 ---
Office of Public Health Nursing, health@sussex.nj.us 973-579-0570