Vol. 10 Issue 5
- Newton, NJ -
Tuesday, May 3, 2016

Whether homeowner, farmer or horse farmer, you can take steps to minimize larval habitat. See helpful personal protection tips to reduce the chance you'll be bitten by mosquitoes.
Read More...
If you enjoy this newsletter, please forward it to a friend.
News
2016 Hazard Mitigation Plan (HMP) Update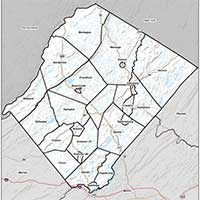 (5/3/2016)

Print this story
Sussex County, and the towns, townships, and boroughs located therein, have developed this Multi-Jurisdictional HMP, which is an update of the 2011 Sussex County New Jersey All-Hazards Pre-Disaster Mitigation Plan.
Annual Public Hearing Announced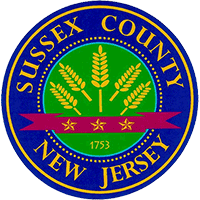 (5/2/2016)

Print this story
The purpose of the Hearing is to receive comments on the proposed 2017 AREA PLAN UPDATE, which generates funding for Sussex County through the Older Americans Act of 1965, as amended.
---

and don't miss…




---

A Program of the County of Sussex

---

---

Subscribe/Unsubscribe

to this periodic email newsletter.

Privacy Statement

Your information will not be sold or distributed and is used only to maintain this list and to assist us in tailoring our content for reader interest.

---

We would appreciate hearing from you. Please contact us with your thoughts and/or comments on the County's Electronic Newsletter or Website by emailing us at feedback@sussex.nj.us.

If you enjoyed this newsletter, please forward it to a friend.

© 2016 County of Sussex
One Spring Street, Newton, NJ 07860