Vol. 9 Issue 7
- Newton, NJ -
Tuesday, July 7, 2015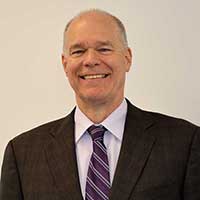 The Sussex County Board of Chosen Freeholders has announced the appointment of Stephen Gruchacz as County Administrator for a three year period, which officially began on July 1, 2015.
Read More...
If you enjoy this newsletter, please forward it to a friend.
News
Veterans Picnic


(6/17/2015)

Print this story
The Sussex County Department of Human Services, Division of Senior Services, Municipal Alliance and the Veterans Committee, welcome veterans and their families to attend the 3rd Annual Veterans Picnic.
Stay Sun-Safe this Summer


(6/23/2015)

Print this story
The Sussex Warren Chronic Disease Coalition and NORWESCAP would like to remind residents that sun safety is very important during the summer. Skin cancer is the most common cancer diagnosed in the United States.
Notice Anything Different?

(6/30/2015)

Print this story
It turns out that a large percentage of you read the newsletter on your smartphones. In our July issue, we've attempted to make the newsletter a little more readable for cell phone users.
---

and don't miss…




---

A Program of the County of Sussex

---

---

Subscribe/Unsubscribe

to this periodic email newsletter.

Privacy Statement

Your information will not be sold or distributed and is used only to maintain this list and to assist us in tailoring our content for reader interest.

---

We would appreciate hearing from you. Please contact us with your thoughts and/or comments on the County's Electronic Newsletter or Website by emailing us at feedback@sussex.nj.us.

If you enjoyed this newsletter, please forward it to a friend.

© 2015 County of Sussex
One Spring Street, Newton, NJ 07860