Employment Opportunities
Page Navigation

State and Local Employment Opportunities
Sussex County offers a creative, collaborative and challenging environment, with diversity and professional development. Contributing to the Environment, Public Safety, Education, Health Care, Transportation and our Community. Find jobs at the County of Sussex or at the State of New Jersey.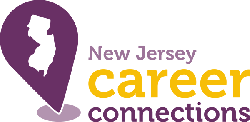 Employment opportunities in Sussex County Government
Library Page Closing date: October 4, 2018
TRUCK DRIVER and TRUCK DRIVER HEAVY,
Temporary/Seasonal, Part-time On Call
In an effort to cover snow plowing services throughout the County for the upcoming winter season the County of Sussex is currently accepting applications for these positions.
Candidates must possess a valid Drivers License. A CDL endorsement is required for the Truck Driver Heavy positions.
Successful candidates must be capable of safely driving and conducting snow plowing activities. Prior experience a plus.
Truck Drivers without the CDL endorsement will be assigned to our mason dump fleet and Drivers with the CDL endorsement will be assigned to the single and dual axle dump truck fleet.
Successful candidates will be required to participate in the County's drug and alcohol zero tolerance testing program.
Truck drivers will be offered a minimum of $15.732 per hour and Truck Driver Heavy positions will be offered a minimum of $16.926 per hour.
Application may be obtained on this page or you can fill one out at the County Administration building located at One Spring Street Newton.
Applications should be sent to Employee Services - County of Sussex, One Spring Street, Newton, NJ 07860.
County of Sussex Employment Application
Please send us your resume along with the Employment Application to:
County of Sussex Department of Central and Shared Services
Attention:Office of Employee Services
One Spring Street, Newton, N.J. 07860
Sussex County is an Equal Opportunity Employer