Sussex County Active Paving Project
Release Date: June 27, 2012
The fiscal year 2011 paving project continues in Vernon Township.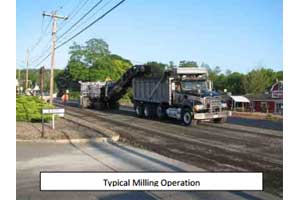 Sussex County Active Paving Project
Thursday, June 28: CR 517, McAfee Greens Corner Rd - Vernon - Milling & Paving Begins morning of June 28th. Anticipate 6 days for Milling & Paving phase of work, after which long lines and pavement marking work will commence.
EXPECT DELAYS, most work is conducted under single-lane closures. The tentative schedule is based upon the contractor's projected work progression and is subject to weather delays.
View the paving project status update.
View road closures in the interactive viewer.