Freeholders Shave Heads to Raise Funds for Childhood Cancer Research
Release Date: March 29, 2018
Freeholders Shave Heads to Raise Funds for Childhood Cancer Research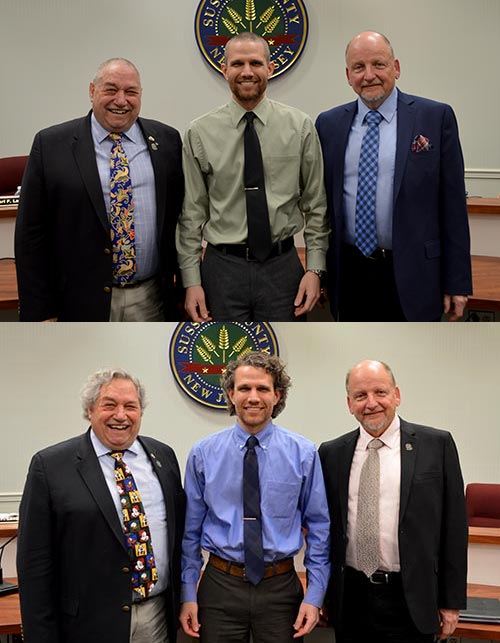 Message from Freeholder Director Jonathan Rose, Freeholder Carl Lazzaro and Freeholder Herbert Yardley:
We are shaving our heads to raise money for childhood cancer research! Did you know that kids' cancers are different from adult cancers? It's true. And childhood cancer research is extremely underfunded. So we decided to do something about it by raising money for cures.
Now we need your help! Will you make a donation? Every dollar makes a difference for the thousands of infants, children, teens, and young adults fighting childhood cancers.
Watch the shaving at

Sussex Fire Department
Mar 17, 2018 • 10 a.m. - 3 p.m.*
25 Loomis Ave, Sussex, NJ US
* The Freeholders will have their heads shaved at the St. Patrick's Day Dinner Dance from 6-9 p.m. Tickets to that event are $35 each.