Please select a year.
Public Hearing on Transportation
Release Date: September 04, 2018
Sussex County to hold public hearing on transportation.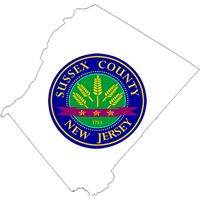 2018 Sussex County Transportation Public Hearing
The County of Sussex will hold its annual public hearing on Tuesday, September 18, 2018, at noon in the atrium of the Performing Arts Center, Sussex County Community College, One College Hill Road, Newton, NJ to discuss transportation services to senior citizens and people with disabilities provided under the senior citizen and disabled resident transportation assistance program.
All interested people or agencies will have an opportunity to give their comments on the planning, administration and operation of these transportation services. Interested parties may submit oral or written evidence and recommendations on or before noon on September 18, 2018. Written comments should be addressed to Christine Florio, County of Sussex, Transportation Public Hearing, Administrative Center, One Spring Street, Newton, NJ 07860. Transportation to the hearing for eligible county residents is available by calling Sussex County Skylands ride no later than September 11, 2018 at (973) 579-0480.