Please select a year.
Prescription Drug Disposal Day
Release Date: November 07, 2012

View Printable News Story
Countywide disposal day is November 10, 10-2. Bring expired or unwanted prescriptions or over-the-counter medications.
Prescription Drug Disposal Day - Revised Locations
Due to the problems associated with the recent storm, the countywide prescription drug disposal day has been changed and three disposal locations (Franklin, Hopatcong and Lafayette) have been cancelled.
Good news... there are two places in our county that have permanent disposal boxes available for Sussex County residents to use 24/7, 365 days of the year! They are located at the Newton Police Department (Trinity Street) and the NJ State Police- Sussex Barracks (Route 206, Augusta.)
Also, check out the prevention tips below to help reduce prescription drug abuse in our county.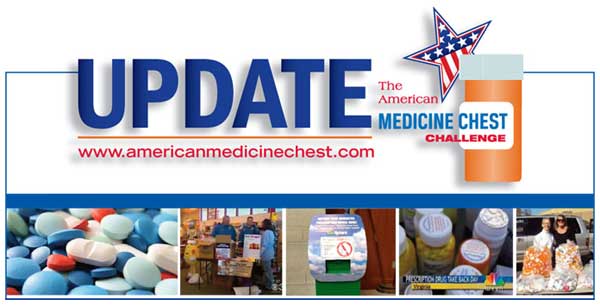 Take the American Medicine Chest Challenge in 5 Simple Steps:
---
Take inventory of your prescription and over-the-counter medicine.
Secure your medicine chest.
Safely dispose of your unused, unwanted, and expired medicine.
Take your medicine exactly as prescribed.
Talk to your children about the dangers of prescription drug abuse... they are listening.