Your Virtual Library
Release Date: April 03, 2020
Your Virtual Library
Newton, NJ - "There's nothing we can offer online that will replace the joy of a room full of children laughing at Mr. Leigh's lugubrious rendition of Head, Shoulders, Knees and Toes. I'm smiling just thinking about it," stated Library Director Will Porter. "But working with our partners through the NJ State Library, we've come up with an amazing array of free resources to keep people informed and entertained at home until we can open our doors again."
It all begins at sussexcountylibrary.org/free-resources/. This is the gateway to dozens of websites for free eBooks and eAudio, streaming video content, research databases to support students and teachers alike, curated international news and so much more including:
Capstone Interactive eBooks – unlimited access to entertaining and educational content for preK-9th grade
EBSCO eBooks – everything from the Diary of a Wimpy Kid collection, to textbooks on college-level calculus
TumbleBooks – unlimited, simultaneous access to TumbleMath, TeenBookCloud, AudioBookCloud and even a site dedicated to romance: RomanceBookCloud
rbDigital Classic Audiobooks – always available classic titles read by professionals
Infobase Databases – curated articles, eBooks, maps, streaming video, career planning guides, financial aid resources, biographies, science experiments, lesson plans and so much more
NJ Herald, Star Ledger and NJ.com – sign up for subject-based newsletter delivered right to your inbox
"And these are just the new resources we've added," stated Mr. Porter. "They are in addition to cloudLibrary, our online newsstand, Rocket Languages and Rosetta Stone, Consumer Reports online, and more. Some don't even require a library card to access, but if you need a card please go online (sussexcountylibrary.org/get-library-card/

) or give us a call (973 948-3660). We are here to help, and can't wait for the day when we see you all again."
All Sussex County library programs and group meetings are postponed until further notice.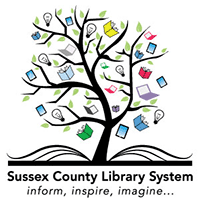 ---
TumbleBooks™ at the Library
Newton, NJ – TumbleBooks™, a digital collection of eBooks for kids, is now available through the Sussex County Library System's website – sussexcountylibrary.org.
Starting with existing picture books, TumbleBooks add animation, sound, music and narration to create electronic stories children can read or have read to them. There are currently over 250 animated, talking picture books available including read-along chapter books, nonfiction selections, and books in Spanish and French. There are also games and puzzles, Math Stories which promote basic math skills, and even graphic novels.
"This is such a great resource," stated SCLS Youth Services Coordinator Leigh Wilkinson. "Go to the library website, look under Access Your Library, click on eBooks and eAudiobooks, and scroll down to TumbleBooks. You can immediately Browse Books and start to listen. No need to sign in, create an account, download, or put books on hold. Everything streams instantly. It's great for little kids because it's so visual. They can pick a book cover that looks appealing and with two clicks someone is reading them the story. The animation and sound are so engaging, the highlighted text as the narrator reads is totally immersive. It's like undercover literacy."
In addition to 24/7 access through the Sussex County Library website, a TumbleBooks app is available for Android and Apple devices. Users must have an SCLS library card to sign in the first time, but no account creation or password are required. To start your TumbleBooks adventure go to sussexcountylibrary.org/ebooks-and-eaudiobooks/ to browse or get the App.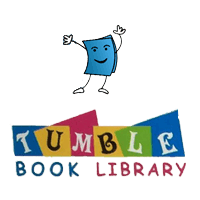 ---
The cloudLibrary app, your gateway to thousands of free eBooks and eAudio recordings, works on Amazon Fire Tablets and Kindles. Just a few extra steps to download, and you'll have quick and easy access to the library's ever expanding, and always free collection.
Get out your library card and follow these simple steps:
1. Amazon devices have to be "enabled" to accept apps that are not from the Amazon store. Here's what you do.
Fire
Go to the
settings menu
by tapping the settings icon or swiping down from the top of the screen.
Choose Security
(on some Fires you will need to choose Device).
Turn on
the option allow Apps from Unknown Sources.
You will get a warning message
Click Ok.
Go back to the
Home screen.
Kindle HD
Swipe down from the top of the screen. This pulls up the Quick Settings menu.
Tap
More.
Choose
Settings
then
Device
(on some Fires you will need to go to
Applications
).
Tap on the option to turn on
Allow Installation of Applications from Unknown Sources.
Go back to the
Home screen.
2. Now open the browser on your device and go to
yourcloudlibrary.com

3. Scroll down to get started/choose your app and click on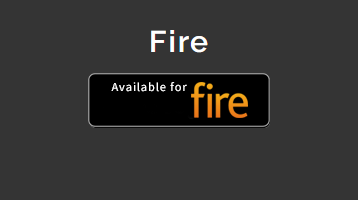 4. Tap the red button that matches your generation of Fire and follow the instructions


Tap
Ok
to message.
Tap
open
Download complete.
When asked
"Do you want to install this application?"
select install and then open.
If the app does not open, tap on the
Home
icon and tap on the cloudLibrary™ icon to open the app.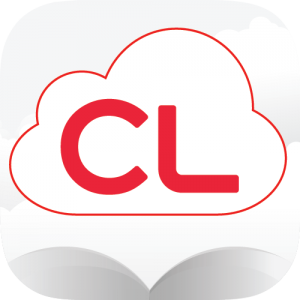 cloudLibrary™ app
Select your country and state
from the drop down menus.
Select your library and
enter your library card number
or ID/PIN.
5. Start browsing!
Still having trouble? The yourcloudlibrary

website has a treasure trove of how-to videos, and tech support, and one-one help is always available at your local Sussex County library.
---