Employment Opportunities
Sussex County offers a creative, collaborative and challenging environment, with diversity and professional development. Contributing to the Environment, Public Safety, Education, Health Care, Transportation and our Community.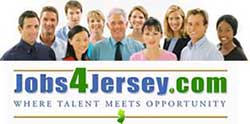 Employment opportunities in Sussex County Government
Keyboarding Clerk 1. Closing Date: January 19, 2017


County Administrator. Closing Date: January 15, 2017

The Sussex County Administrator is a statutory position for a term authorized by N.J.S.A. 40A:9-42. The County Administrator shall be qualified by administrative and executive experience and ability to serve as the administrative officer or chief executive of the County. An interested applicant should possess the education, training and experience, as well as have the skills and abilities necessary to fulfill the requirements and responsibilities of the position. Submit letter of interest and resume by January 15, 2017 to cwilliams@sussex.nj.us or Sussex County Administrative Center, Clerk of the Board's Office, One Spring Street, Newton, NJ 07860.
County of Sussex Employment Application
Please send us your resume along with the Employment Application to:
County of Sussex Department of Central and Shared Services
Attention:Office of Employee Services
One Spring Street, Newton, N.J. 07860
Sussex County is an Equal Opportunity Employer