Employment Opportunities
Sussex County offers a creative, collaborative and challenging environment, with diversity and professional development. Contributing to the Environment, Public Safety, Education, Health Care, Transportation and our Community.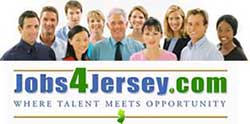 Employment opportunities in Sussex County Government
JOB OPPORTUNITIES
Keogh-Dwyer Correctional Facility
April 28, 2016

POSITIONS AVAILABLE:
Per Diem LPNs
Per Diem and Full Time RNs
LPNs and RNs positions available as listed above; must be able to work holidays, weekends, days/eve/night shifts in a 24-hour correctional facility setting. Salary commensurate with experience. Background checks required.
Mail resume and/or completed County application to Sussex County Jail, 41 High Street, Newton, NJ 07860, Attention Warden, or fax documents to 973-579-0789. EOE/AA
County of Sussex Employment Application
Please send us your resume along with the Employment Application to:
County of Sussex Department of Central and Shared Services
Attention:Office of Employee Services
One Spring Street, Newton, N.J. 07860
Sussex County is an Equal Opportunity Employer