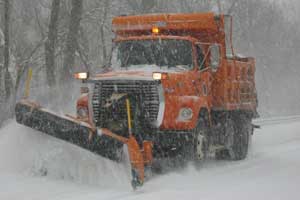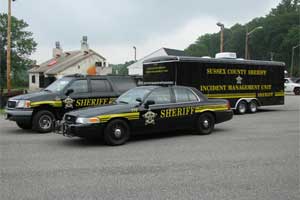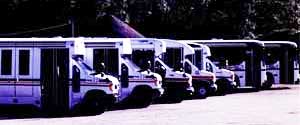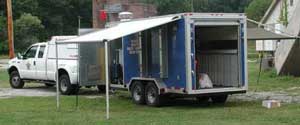 The office of fleet management oversees the maintenance and acquisition of all county owned vehicles. This would include nearly 500 pieces of equipment. Everything from the Roads Dept. heavy duty dump trucks and loaders, to equipment trailers, the Transit bus fleet, and the Health Dept. and Sheriff's cars.
Management and support personnel work out of the county administration building on Spring St., repairs on heavy & medium duty equipment are conducted at the main shop, adjacent to the Andover road maintenance garage on Rt. 206 in Andover, while automobiles and SUVs are maintained out of the Hampton St. facility in Newton.
What's new: We are expecting to take delivery soon of one new 2009 Sterling 8513 heavy duty dump truck. This truck will replace a 20 year old truck being retired. In addition, we will also soon begin taking delivery (January) of the first of seven new Sterling Bullet medium duty mason dumps, (mfg. for Sterling by Dodge) which will replace existing older units being retired. These trucks will be equipped with plows and spreaders, and being smaller than our typical heavy duty trucks, will be ideally suited for snow removal and maintenance of narrow roads and areas with tight clearances.
These units should provide substantial reduction in fuel consumption as well as reduced maintenance costs, and will further enhance the County's ability to expand plans for more shared service agreements for snow removal and road maintenance, such as the one we currently have with Andover Borough. We hope by updating our fleet we will be able to provide additional municipalities with cost effective alternatives in the near future.