75th Anniversary of the Sussex County Library
In May, the Sussex County Library will be celebrating its 75th anniversary.
The Sussex County Library opened on May 15, 1942 in the Sussex County Hall of Records. The original library served forty-five schools and nine existing library stations (small, lending locations established in store fronts and private homes). The original collection consisted of 8,000 books. To help serve residents, the library owned a bookmobile. From its first location in the Hall of Records, the library system expanded throughout the County to its current six locations. The Main Library, the central library of the system, opened in 1957.
The County Library is constantly evolving to provide the best services and programs for its patrons. Over the past seventy-five years, the library has gone from a traditional library with a card catalog to a modern library with computers, Internet access, and a variety of eServices that patrons can connect twenty-four hours a day.
The official celebration week will begin at the Main Library on Saturday, May 13th. All are welcomed to attend. The festivities will include refreshments, music, speakers, and free magnets. On display will be historical collages and memorabilia from the library. The official program will begin at 2 p.m.
In addition to the celebration at the Main Library, each Branch will have its own celebration during the week of May 15th (for a full schedule of events and times, go to the library's website at sussexcountylibrary.org).
The library hopes all of its patrons, as well as the residents of the County, will attend one of the celebrations. It has been an honor for the library staff to serve the County's residents for the past 75 years, and the staff remains committed to providing outstanding service for everyone.
We hope you enjoy some of the photographs from our collection.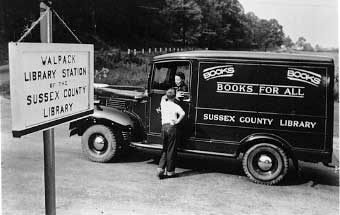 Bookmobile at Walpack Library Station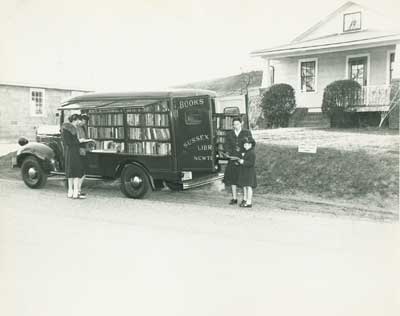 Bookmobile at Walpack Library Station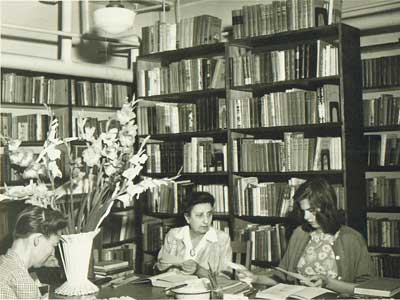 Under the Sussex County Courthouse!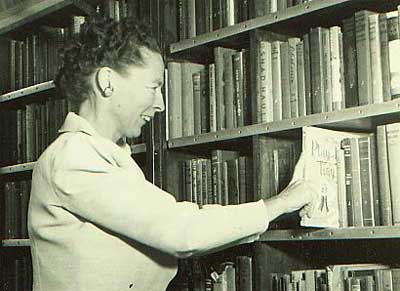 Dot Henry (Mama Library)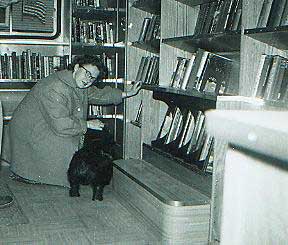 Mary Lee Cavan and visitor.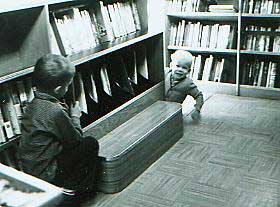 Small frys in bookmobile.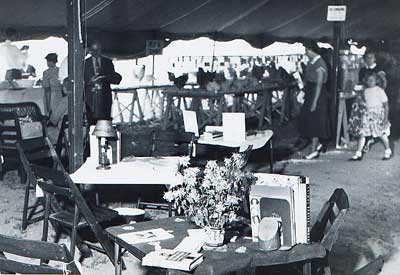 Library at Farm and Horse Show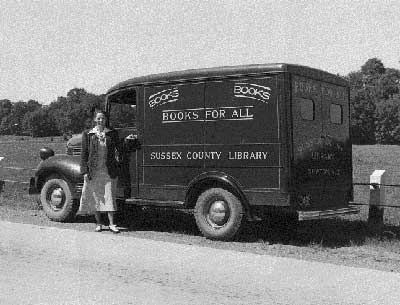 1942 Dodge Bookmobile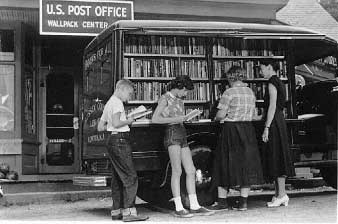 Bookmobile at Walpack Center


---
Following: the main branch as it looked in 1963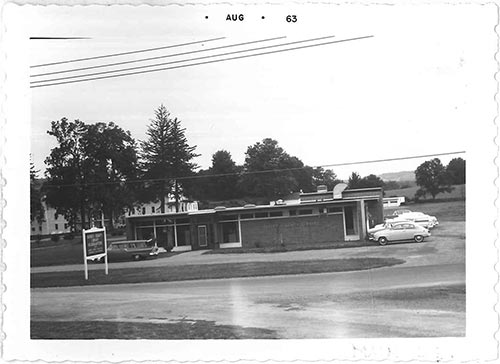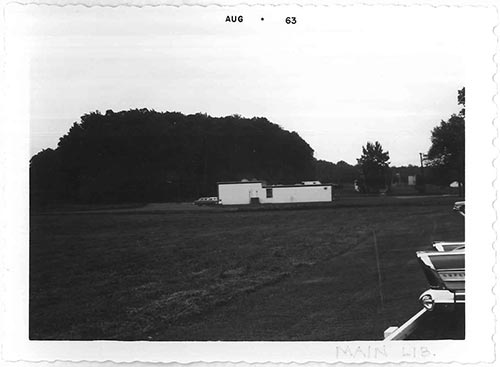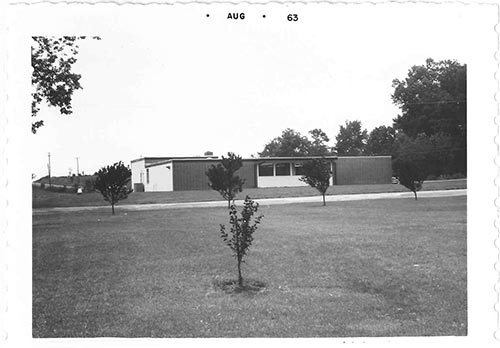 Following: the main branch as it looked in 1957