Sussex County Senior Life Center Spring 2018 Semester Presentations and Offerings at Sussex County Community College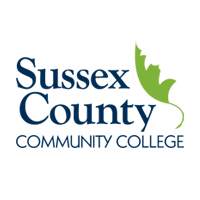 The Senior Life Center at SCCC, a collaboration between the Sussex County Department of Health and Human Services, Division of Senior Services and Sussex County Community College is hosting several offerings during the Spring 2018 Semester.
Introduction to Drawing
A three part Introduction to Drawing class will emphasize the development of observational drawing skills and hand-eye coordination. Basic drawing elements such as line, proportion, perspective, composition, texture, and the study of light and shade are investigated through various perceptual and conceptual approaches. Open to beginning students as well as those who want to refresh their skills before moving on to more advanced studio courses. Professor Michael Hughes is a practicing artist and member of the Fine Arts faculty at SCCC. The class meets on three Fridays, April 13, 20, and 27, 2018, from 10 to 11:30 a.m. in the Art Gallery, Room C106.
Students are required to bring their own drawing supplies. Basic tools should include a large newsprint pad and a very basic drawing kit containing charcoal pencils, graphite drawing pencils, charcoal sticks, and an eraser. The course fee is $30.00. Pre-registration is required and space is limited. Please contact the Division of Senior Services for additional program information or to pre-register by calling 973-579-0555, ext. 1277, or via email at seniorservices@sussex.nj.us.
Lecture "Exploring Your World Through Travel"
On Friday, April 6, 2018, at 1 p.m., in the Atrium of the Performing Arts Center at SCCC, there will be a free guest lecture by Janet Della Vecchia from AAA Mid-Atlantic titled "Exploring Your World Through Travel." Join Janet as she shares how to design the best travel experiences for "seasoned" citizens. Plus, learn the pros and cons of all types of travel, find out what's the right kind of trip for you and meet vendors who specialize in senior travel. Also, try your luck at free raffles!
Lecture "Finding the Right Senior Living Option"
On Friday, May 4, 2018, at 1 p.m., in the Atrium of the Performing Arts Center at SCCC, there will be a free presentation titled "Finding the Right Senior Living Option." Join Senior Real Estate Specialist Fran Lavin, of Coldwell Banker, for an informative presentation designed for seniors, caregivers, and baby boomers. She will discuss Medicare, Medicaid, and the veteran benefits available for home and skilled nursing care, and making home modifications to maximize safety. In addition she will be answering related questions.
Campus Choir
During the Spring 2018 Semester at SCCC, seniors are invited to join the Campus Choir. This is a relaxed singing opportunity for all levels of experience or no experience. Join Dr. Debbie Gianuzzi, Campus Choir Director and SCCC Coordinator of Music and Musical Theater, as the Choir focuses on proper singing technique with a goal of singing in two to three part harmony. Both men and women are welcome. There is no fee and music will be provided. You only need to come with your voice! The Choir meets on Wednesdays at 4 p.m. in the Performing Arts Center, Room 227/228. Please contact Dr. Debbie Gianuzzi at dgianuzzi@sussex.edu or at 973-300-2181.
Open Computer Lab
SCCC is now making its Open Computer Lab available for free to county seniors to practice their computer literacy skills. The lab has a student assistant who is well-versed in Microsoft Office. The lab is located in the Library Science Building (L), Room L121 and is open from 9 a.m. to noon on Mondays and Wednesdays during the Spring 2018 Semester. Please park in the Upper Parking Lot.
Musical Theater - Jesus Christ, Superstar
For those who love musical theater, the Drama Geeks will be presenting Andrew Lloyd Webber and Tim Rice's, Jesus Christ, Superstar. The show details the last six days of the life of Jesus Christ as told from Judas' perspective. The show will run the first two weekends in April. Please pre-register by calling 973-300-2100 or email dgianuzzi@sussex.edu if you have any questions.