May is American Stroke Month!
Can you spot a Stroke F.A.S.T.?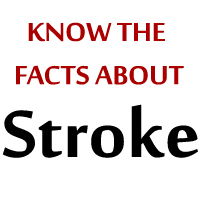 Despite the tremendous toll stroke takes, the vast majority of Americans do not think of stroke as a major health concern. And one in three Americans is unable to identify all the F.A.S.T. stroke warning signs.
The Sussex County Office of Public Health Nursing will be "Taking it to the Streets" and providing free blood pressure screenings and stroke education at 2 locations in the county.
FRIDAY, MAY 13, 2016 at the SPARTA FOOD PANTRY, 32 MAIN STREET, SPARTA from 9-11 a.m.
FRIDAY, MAY 20, 2016 at TRACTOR SUPPLY, 775 RT. 23, SUSSEX, from 2-4 p.m.
The public is welcome and encouraged to attend this important public health event. We need to make more people aware that stroke threatens millions of American lives, young and old, male and female, from every background. At the same time, stroke is largely preventable, treatable and beatable.
What is FAST?
F.A.S.T. is an easy way to remember the sudden signs of stroke. When you can spot the signs, you'll know that you need to call 9-1-1 for help right away. F.A.S.T. is:
| | |
| --- | --- |
| F | Face Drooping - Does one side of the face droop or is it numb? Ask the person to smile. Is the person's smile uneven? |
| A | Arm Weakness - Is one arm weak or numb? Ask the person to raise both arms. Does one arm drift downward? |
| S | Speech Difficulty - Is speech slurred? Is the person unable to speak or hard to understand? Ask the person to repeat a simple sentence, like "The sky is blue." Is the sentence repeated correctly? |
| T | Time to call 9-1-1 - If someone shows any of these symptoms, even if the symptoms go away, call 9-1-1 and get the person to the hospital immediately. Check the time so you'll know when the first symptoms appeared. |
Beyond F.A.S.T. - Other Symptoms You Should Know
Sudden NUMBNESS or weakness of face, arm, or leg, especially on one side of the body
Sudden CONFUSION, trouble speaking or understanding speech
Sudden TROUBLE SEEING in one or both eyes
Sudden TROUBLE WALKING, dizziness, loss of balance or coordination
Sudden SEVERE HEADACHE with no known cause
If someone shows any of these symptoms, immediately call 9-1-1 or emergency medical services.
Prevention
Prevent stroke happening to you or a loved one by identifying and reducing your risk factors.
Lifestyle Risk Factors
Lifestyle risk factors such as diet and exercise are part of controllable risk factors. Lifestyle risk factors are habits or behaviors people choose to engage in. If changed, they can directly affect some medical risk factors by improving them.
DIET AND NUTRITION
PHYSICAL ACTIVITY
TOBACCO USE AND SMOKING
ALCOHOL USE
Medical Risk Factors
Medical risk factors are often caused by a combination of things including family history. Medical risk factors are treatable by medications and special diets.
HIGH BLOOD PRESSURE
ATRIAL FIBRILLATION (AFIB)
HIGH CHOLESTEROL
DIABETES
CIRCULATION PROBLEMS
CAROTID ARTERY DISEASE
Uncontrollable Risk Factors
Some risk factors for stroke are simply not controllable. But knowing what they are is still important in determining your overall risk for stroke.
AGE
GENDER
RACE AND ETHNICITY
FAMILY HISTORY
PREVIOUS STROKE
TRANSIENT ISCHEMIC ATTACK (TIA)
The Sussex County Office of Public Health Nursing reminds its residents why American Stroke month matters:
For more information on services provided by the Sussex County Office of Public Health Nursing, please call 973-579-0570 extension 1211, or visit us at 201 Wheatsworth Road, Hamburg NJ 07419, or on the web @ www.sussex.nj.us/nursing.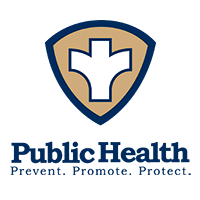 ---