February programs at the Sussex County Libraries

Newton NJ - The current session of winter storytimes will continue through February 23 at all six Sussex County Library locations. Lapsits are for the youngest children, ages 6 months through 2 years, and include silly songs and rhymes, simple stories and fingerplays. Read & Plays are targeted to families with multiple young children, with age-appropriate books and activities for ages 6 months through 4 years. Preschool Storytimes include more advanced stories and simple crafts to help children get ready for Kindergarten.
For older children the Sussex-Wantage Branch is hosting a Valentine Craft event at 10 a.m. on February 3. Children ages 8-12 are invited to make treasure boxes from clay with local artist, Sally Stansfield. The Main Library in Frankford will host Kids Can Cook! This hands-on program for children 8-10 meets on February 3 at 11 a.m. On February 10 children in grades one and up are invited to meetings of the American Girl Club at both the Louise Childs (10 a.m.) and Sussex-Wantage (2 p.m.) Branches.
For more details on these and the dozens of other programs being held throughout February stop by your local Branch or go to the Events Calendar link at sussexcountylibrary.org.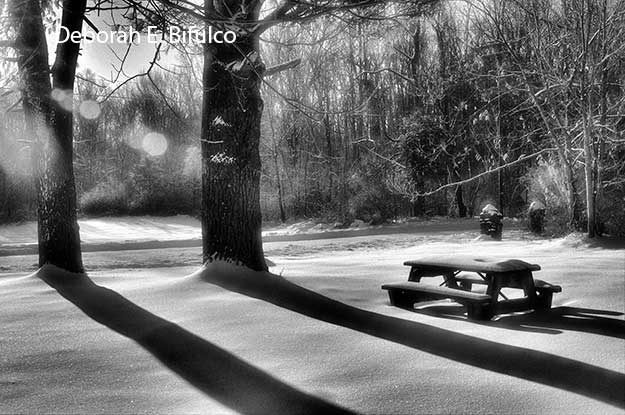 "Picnic at Kittatinny Valley St. Park" - Photo by Deborah E. Bifulco