*** Sussex County Historical Society's Hill Memorial Museum [lecture only] in Newton has been cancelled ***
7th Annual Sussex County Heritage Weekend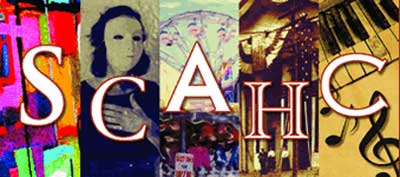 On October 7th and 8th, historical museums and heritage organizations throughout Sussex County will join with the Sussex County Arts and Heritage Council for a heritage weekend. It is a wonderful opportunity to explore and experience the many facets of history here in Sussex County.
This year's participating sites are: High Point Monument & High Point State Park, Wantage's Elias Van Bunschooten Museum and also the Turner Mansion at Lusscroft Farm, the Peters Valley School of Craft Gallery, Walpack Historical's Rosenkrans Museum & Van Campen Inn, the Branchville Borough Historical Museum, Lafayette's Ludlum-Mabee House, the Sussex County Agricultural Society's Snook Museum at the Fairgrounds, Franklin Historical Heritage Museum, Ogdensburg's Old Schoolhouse & Firehouse Museum, Sparta Historical's Van Kirk House, as well as the nearby Sparta Train Station, the Sussex County Arts and Heritage Council Gallery, Sussex County Historical's Hill Memorial Museum [lecture only], the Col. John Coursen Homestead in Fredon, Byram's Roseville Schoolhouse Museum, and the Lake Hopatcong Historical Museum - along with other sites which charge for parking or admission: Waterloo's Village Historic Site, Space Farms Zoo and Museum, Friar Mountain Model Railroad Museum, Sterling Hill Mining Museum, and Franklin Mineral Museum. Also consider touring the Western Highlands Scenic Byway, and visiting the White Deer Plaza and Boardwalk Historic District.
The historical society sites do not charge admission on this weekend - but always appreciate donations. Some will have special displays.
For further details and information about the time and day each site will be opened by society volunteers, and to access a printable map and listing, please visit www.scahc.org/Coming-Events

.
The Sussex County Arts and Heritage Council is located at 133 Spring Street, Newton, NJ. Office and Gallery Hours: Tuesday through Friday 10 a.m. to 5 p.m. and Saturday Noon to 4 p.m. 973-383-0027.
Each historical society in Sussex County depends upon volunteers to help to maintain and open their sites, offer programs and keep our history alive. If you have interest in helping in any way, please consider getting involved.