Sussex County Firemen's Association Inspection Day and Parade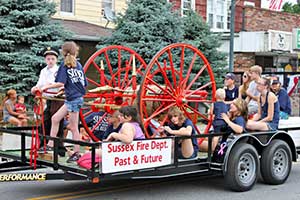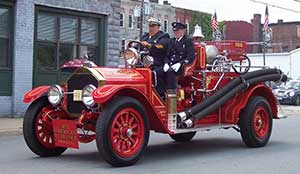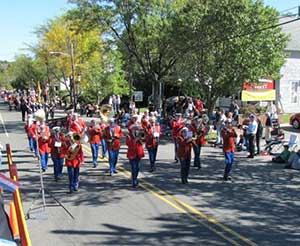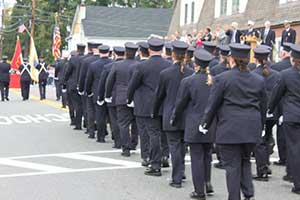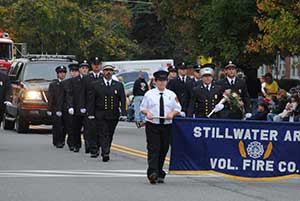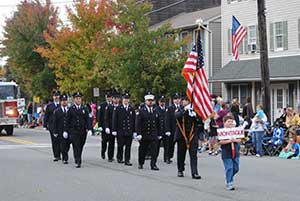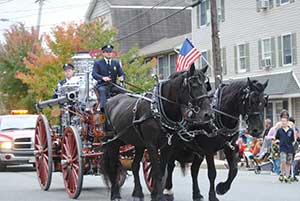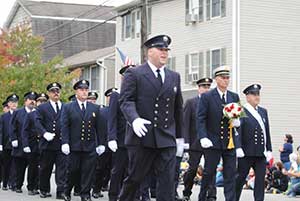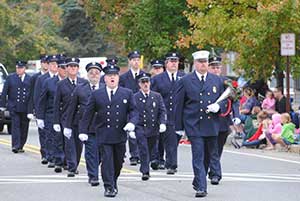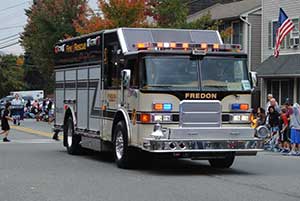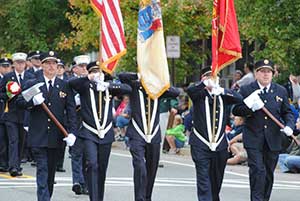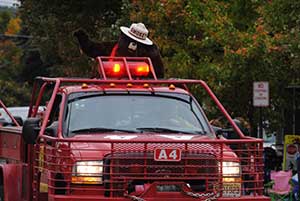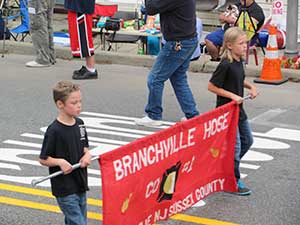 The 97th Annual Sussex County Firemen's Association Inspection Day & Parade will be hosted by Newton Fire Department on Saturday, October 7, 2017 with step-off promptly at 1:00 p.m. Trophies will be awarded afterwards for Marching, Apparatus and Hose Laying competitions. Both in-county and out-of-county guest departments and EMS squads are eligible for trophies. The parade will also include invited dignitaries and guests.
Hose Laying Competition will be held immediately after completion of the parade.
2017 Parade Line-up is as follows:
1. Newton
2. Andover Township
3. Branchville
4. Lafayette Township
5. Byram Township
6. Sandyston Township
7. Pochuck Valley
8. Stillwater
9. Stanhope
10. Frankford Township
11. Vernon
12. Hardyston Township
13. McAfee

14. Hampton Township
15. Andover Borough
16. Franklin
17. Ogdensburg
18. Hamburg
19. Hopatcong
20. Sussex
21. Fredon Township
22. Green Township
23. Highland Lakes
24. Wantage Township
25. Sparta Township
26. Montague Township

Line-up will be on Merriam Avenue continuing onto Sparta Avenue and Spring Street turning onto Moran Street and ending in the vicinity of Memory Park. Reviewing stand will be on Spring Street.
2017 Parade Grand Marshals are Ex-Chief Rich Dayermanjian, Ex-Chief Brian Fox, Ex-Chief Mike Teets, Ex-Chief Derek Wechtler, Ex-Chief Jeff Schiffner and Ex-Chief Jason Miller.
Among the invited Guest Companies participating this year are: Fishers, Indiana; Pine Island, New York; Jefferson Co. 2; Parsippany Rescue & Recovery; NJ Forest Fire Service; Sussex County Public Safety Academy; plus many marching bands and color guards as well as antique cars belonging to members of the Wanderer's Car Club who transport our invited dignitaries.
Many man-hours go into preparing apparatus for competition and this is the day our volunteer firefighters show pride among themselves and our communities for what they do all year long - year after year.
We would like to extend an invitation to all residents of Sussex County to come out and applaud your volunteers on our annual inspection day. We hope to see you there!