"Choose Your Cover" Free Skin Cancer Screening and Family Health Fair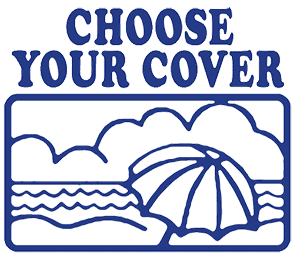 Newton, NJ - The Sussex Warren Chronic Disease Coalition will be participating in an annual initiative called Choose Your Cover and will be offering a free skin cancer screening and family health fair to all of Sussex County. The event will be held Saturday, June 17, 2017, from 10:00 a.m. to 1:00 p.m. at the Littell Center, located at 12 Munsonhurst Road in the Borough of Franklin. No appointment is necessary and all are welcome.
Skin cancer is the most common form of cancer in the United States. According to the American Cancer Society, it is estimated that over 87,000 new melanoma cases will be diagnosed in the United States during 2017. In response, Choose Your Cover, a statewide skin cancer screening campaign, will be held to remind residents to take precautions for preventing skin cancer by getting screened for early signs of the disease. Free screening events are reminders that early detection saves lives.
Staff will be available to answer questions regarding sun safety behaviors and preventing skin cancer. Free educational materials will be provided to all participants. There will also be a family health fair that will include the following activities and much more:
Additional health screenings
Bike helmet fitting for children and adults by TransOptions
Physical activity event by the YMCA
Sun safety interactive education and craft for kids by Enright Melanoma Foundation
NJCEED for residents who are uninsured or under-insured
Brown Bag Medication Check and immunizations by Walgreens
(Car seat inspection by the Hardyston Police is TBD)
Summer Food Safety
The Sussex Warren Chronic Disease Coalition is a grant funded program held by the Sussex County Division of Health. The Affiliated Dermatologists & Dermatologic Surgeons, PA of Succasunna have donated their time and expertise to provide this free screening.
Please join us for a day at the Littell Center! For more information please contact Helen Homeijer at 973-579-0570 ext. 1212, or Tracy Storms-Mazzucco at 973-579-0370 ext. 1233. You can also visit the Sussex County Division of Health website, at www.sussex.nj.us/health and click on Health Education Topics.