Sheriff Speaks on Register Ready Program
Sheriff Michael F. Strada addressed a group of Sussex County seniors at Older American's Day, sponsored by the Division of Senior Services and held at the Selective Insurance offices in Branchville, with over 200 seniors in attendance. Sheriff Strada was invited to speak at the event by the Division of Senior Services and joined other speakers such as Terry Kelemen, TRIAD Coordinator for the Sussex County Sheriff's Office, Stephen Gruchacz, Administrator of the Department of Human Services, Lorraine Hentz, Director of the Division of Senior Services, Jeff Parrott, Sussex County Clerk, along with Sussex County Freeholders Rich Vohden and Sue Zellman. The Sheriff spoke to the attendees advising them of the Register Ready 

program.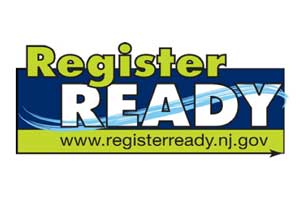 The Register Ready 

program is a statewide confidential database that enables individuals with special needs or their caregivers to identify themselves and their needs to emergency responders PRIOR to an emergency. This assists responders in planning to serve them during a disaster or other emergency. Register Ready 

provides emergency management agencies advance notice of who the people are that are in need of help, what special assistance they may require, and where those people are located. In a critical situation, time is of utmost importance and the ability to pre-plan for those contingencies is invaluable. All information collected is confidential and utilized solely to assist in emergency management planning. By way of example, Sheriff Strada recalled the Sheriff's Office's efforts during the evacuation of areas of Branchville last year as Hurricane Irene and Tropical Storm Lee flooded areas of the town. The Register Ready program assists responders in better utilizing available resources that may be stretched during a critical time like that.
In addition to highlighting the Register Ready program, Sheriff Strada reaffirmed his continued commitment to senior safety and security. He spoke with many of the attendees individually, advising them of the programs the Sheriff's Office provides for Sussex county seniors.
For more information on the Register Ready program or additional programs the Sheriff's Office provides, please contact TRIAD Coordinator Terry Kelemen at (973) 579-0850 (Ext:2508) or at tkelemen@sussexcountysheriff.com.