The fire service here in Sussex County has been extremely busy with multiple alarm fires over the past few months. These fires have displaced dozens of residences and one resulted in a fire fatality. All of these fires could have been prevented by following these few fire safety tips: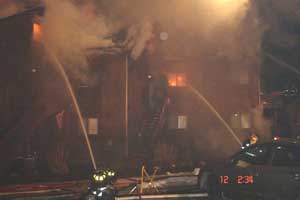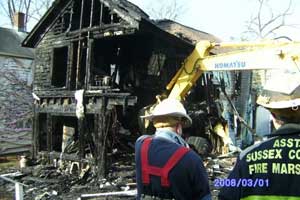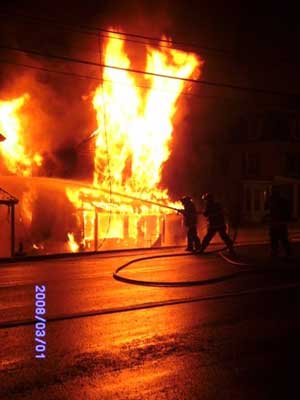 Never leave cooking unattended.
Space heaters need space. Portable space heaters need a three-foot clearance from anything that can burn and should always be turned off when leaving the room or to sleep.
When purchasing a new heating unit, make sure it carries the mark of an independent testing lab such as UL. Make sure that all installations are according to the manufactures instructions and should be done by a qualified technician. Consult your local Fire Official if more information is needed.
Wood stoves, fireplaces, chimneys and chimney connections and all heating equipment need to be inspected annually by a professional and cleaned as per manufactures recommendations. If the manufacturer doesn't state how often to clean, it should be at least annually. Make sure you have taken out the proper permits.
When cleaning the old ashes from your stove or fireplace, place all ashes in a metal can and remove the can from the house. The can should be placed away from the home and left in the metal can until cooled or assured that they completely extinguished. Do not place them on a porch in a box. Ashes can stay hot for up to a week.
Portable Kerosene heaters must be fueled in well-ventilated areas. Keep the unit away from any combustibles. Never use gasoline and remember kerosene is to be stored in a blue can only!
All heating units described here can burn you just by touch. It's important to monitor all units when in operation, especially if you have small children in the home.
Make sure your have proper ventilation in your home. All of the devices mentioned can cause carbon monoxide poisoning. A Carbon Monoxide Detector should be installed in each and every home.
Make sure all the smoke detectors in your home are working properly. Change the batteries twice per year and test your detector monthly.
Practice your home fire escape plan. If you don't have one, create one. Always have two ways out of your home and have everyone meet at a designated meeting please outside the home. If you need assistance with designing your plan contact your local fire department.
We hope that these safety tips make your home a safe one. If you should have any questions regarding fire safety call or visit your local fire department.
Joseph C. Inga, Fire Marshal
County of Sussex