Homelessness Prevention funds available for Sussex County residents
Release Date: October 10, 2007
NORWESCAP 2-1-1 of Warren and Sussex Counties now has DCA Homelessness Prevention funds available for Sussex County residents.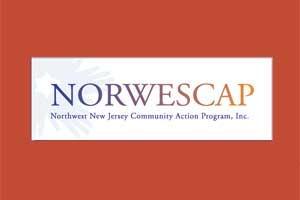 Residents can contact NORWESCAP 2-1-1 at 908-454-7000, 2-1-1, or 877-661-4357. Jonathan Teich, a case manager, will be assisting with this program and he can be reached at 908-454-7000. In his absence a 2-1-1 call specialist will conduct the screening.
Some of the general requirements are:
Sussex County resident.
The resident must have resided in the housing unit for at least three months prior to falling behind in their rent.
The intent of the program is to provide temporary assistance to persons who are homeless, or face imminent loss of their homes because they are without adequate funds for reasons "beyond their control".
The program will assist with back rent and relocation [security deposit] funds only--Mortgage assistance will be provided by a Department of Community Affairs office and they can be reached at 856-614-3318.

The resident must have an eviction notice with docket number [summons and complaint for tenancy court] either current or within the past six months.

All other financial resources and benefits must be explored first.
Residents receiving an equivalent housing subsidy under any other program shall not be eligible for assistance.

This obviously includes SRAP/Section 8/Voucher program
Continued affordability must exist.

The residents must complete a budget and if the housing is not affordable, they will not be eligible for benefits.

This can be a real catch 22 and residents may benefit from your help in developing a realistic budget and educating them to reduce/limit outrageous expenses such as rental furniture and rental appliances.
Unusual and unexpected expenses do not include regular monthly or budgeted items such as utility bills, phone bills, car insurance, groceries, etc
Residents must provide written verifications of extraordinary expenses which equals the amount of funds they need to pay on the rent arrears.
We encourage all residents to contact their respective Legal Services of Northwest Jersey office for representation for tenancy court.