Dec 4-10, 2016 is National Influenza Vaccination Week
Release Date: October 01, 2015
The Sussex County Division of Health reminds residents to get their flu shots; December 4-10 is National Influenza Vaccination Week.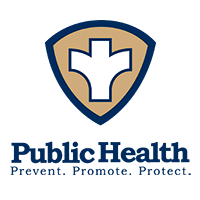 Celebrate National Influenza Vaccination Week with Sussex County Office of Public Health Nursing
It's not too late to vaccinate, so get your flu shot today! The Sussex County Department of Health & human Services, Division of Health, Office of Public Health Nursing wants you to know that there is still plenty of time to protect yourself and your family from getting the flu.
According to the Centers for Disease Control and Prevention (CDC), flu season typically peaks between December and February but can continue to occur as late as May. That is why the CDC established National Influenza Vaccination Week (NIVW) to highlight the importance of continuing flu vaccination through the holiday season and beyond. This year's awareness campaign is scheduled for December 4-10, 2016.
Every flu season, millions of people suffer from the flu and symptoms that can include a fever, cough, sore throat, runny or stuffy nose, muscle aches, and fatigue. However, there is a vaccine that can prevent flu and studies show that flu vaccination can reduce flu illnesses, doctors' visits, missed work and school due to flu, as well as prevent flu-related hospitalizations and deaths.
It is recommended that everyone 6 months and older receive an annual flu vaccine, especially people who are at higher risk for developing serious flu-related complications. This includes young children, pregnant women, people 65 and older and people with certain medical conditions, like asthma, diabetes or heart disease. It's also important to get the vaccine if you care for anyone at high risk, including babies younger than 6 months because they are too young to get the vaccine.
Children 6 months through 8 years of age who are getting vaccinated for the first time may need two doses of flu vaccine to be fully protected. If a child has not received his/her first dose, get them vaccinated now. For children who are 6 months through 8 years of age and who have been vaccinated with one dose, parents should check with the child's doctor to see if a second dose is needed.
The Office of Public Health Nursing is offering flu shots Mondays and Thursdays except holidays. The office is located at 201 Wheatsworth Rd, Hardyston Township, NJ and no appointment needed. You can contact their office at 973-579-0570 ext. 1212 or at www.sussex.nj.us/flu. For more information about influenza or the flu vaccine, talk to your doctor or other health care professional, and visit the CDC's flu website at www.cdc.gov/flu

.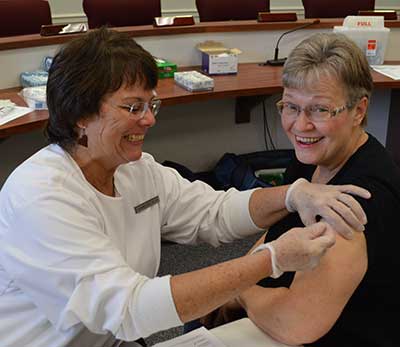 ---
Office of Public Health Nursing
,
health@sussex.nj.us
973-579-0570
---