Money$mart Week Poster Contest Announced
Release Date: February 08, 2010
The sixth annual Sussex County Money Smart Week will be held April 16-22.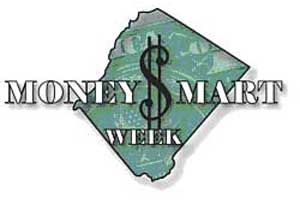 Money$mart Week Poster Contest
The sixth annual Sussex County Money Smart Week will be held April 16-22.
To kick off the week, all Sussex County youth in grades K to 6 are invited to participate in a poster contest and compete for prizes in two age categories. Posters must address the contest theme, "I am Money Smart" and be submitted on standard 22-inch-by-28-inch poster board. The poster must be created by the contest entrant (child) with very little, if any, adult help. Only one entry per child is allowed. Categories are grades K to 3 or grades 4 to 6. Complete poster contest rules and registration forms are available at the Web sites www.sussex.nj.us, www.njherald.com and www.aroundthearea.com.
The MSW Poster Contest is being held in conjunction with the Sussex County YMCA's annual Healthy Kids Day, April 17. Cash prizes will be awarded for the top three winners in each age category. Every contest entrant who attends Healthy Kids Day will receive a small prize.
Completed registration forms and poster entries must be received by April 2 at 4:30 p.m. They can be dropped off at the Sussex County YMCA, 15 Wits End Road in Hardyston, the Center for Prevention and Counseling office at 61 Spring St., in Newton (third floor), the Sussex County Main Library on County Route 655 in Frankford Township, and all branches of Sussex Bank and Lakeland Bank. Judging of the posters will take place in advance of the Healthy Kids Day. Contest entrants in grades K-6 and their parents are encouraged to participate in financial education activities at Healthy Kids Day April 17, from 10 a.m. to 4 p.m. The announcement of poster contest winners and presentation of prizes will be from 1:45 p.m. to 2 p.m.
At the conclusion of the contest, all posters will become the property of the Sussex County Money Smart Week committee and selected posters may be put on public display or published at a later date.
Sussex County Money Smart Week is sponsored by the County of Sussex, the Sussex County Coalition on Financial Education, Money Management International and the all-volunteer MoneySmart Week Committee.
From April 19-April 22, more than 20 free morning and evening Money Smart Week seminars will be conducted by area financial professionals on a variety of financial topics including Social Security, retirement planning, financial fitness, investing, estate planning, and foreclosure prevention.
Class locations include the Sussex County Libraries at Frankford, Sussex-Wantage and Vernon, Project Self Sufficiency and the Sussex County Administrative Center at One Spring Street in Newton.
A list of the topics, dates, and times of Sussex County Money Smart Week programs can be found at the listed Web sites after March 1.
Registration is requested for all class sessions. For a registration form for the poster contest, click here.