Springfest Flower and Garden Show
Release Date: March 05, 2009
Whether you're a first time gardener or an expert, this show has something for you.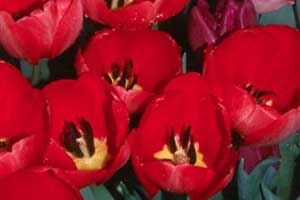 Springfest Flower and Garden Show
March 12-15, 2009
With all the ice, snow and cold weather we've experienced these past number of months, what could be more welcome than the upcoming Springfest Flower and Garden Show? This annual event, now in its 13th year, will bring a breath of springtime to the Sussex County Fairgrounds from March 12-15th. This year, Springfest will be bigger and better with the opening of its new Conservatory, allowing for more gardens and great access from one section to another. Springfest hours are 10am to 5pm daily; Friday open until 8:00pm. Admission is $11.00 for adults, Seniors $8 (Senior day is Thursday $6) and children under 12 free (group rates are available by reservation). Check out www.springfestgardenshow.org for more information.
Whether you're a first time gardener or an expert, this show has something for you. There are garden displays, vendors, educational exhibits, the Kids Zone (Garden Treasure Hunt to kids and kids at heart), design competitions and the first ever Orchid Festival. This is an American Orchid Society sanctioned exhibit featuring displays, competitions, local orchid societies, lectures and merchants. All lectures are free of charge (with paid event admission) and will include such noted authors as Ken Druse (podcast "Real Dirt Radio" live on Friday), Ralph Snodsmith (Basket of Tricks on Thursday at 1pm), Ellen Zachos and Ray Rogers, among others. The educational displays always provide great handout material to get you started with your own garden or let you know about other great events that are coming up in Sussex County.