Sussex County – A Great Four Season Destination
Release Date: June 18, 2008
With rising gas prices cutting into everyone's budget, this is the perfect summer for a Staycation!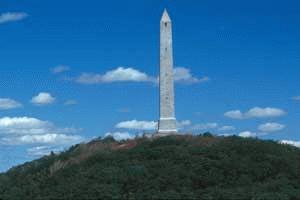 There's no place like home…there's no place like home. With rising gas prices cutting into everyone's budget, this is the perfect summer for a
Staycation
! What's a
Staycation
? It's a vacation staying close to home. And Sussex County, New Jersey is a great place to discover. Even if you're a resident, there are probably many events and places you haven't yet explored. The
Sussex Skylands
is a four season destination boasting countless agritourism, ecotourism and recreational tourism activities.
For agritourism (agriculture + tourism) activities and events, check
www.sussexfarmvisits.com
for farms that are open to the public for pick your own fruits and vegetables, horseback riding, farm tours, organic and specialty foods, nurseries and greenhouses, and farm stands and farmers markets. Two weekly
farmers markets
are now open at
Olde Lafayette Village
(Lafayette) on Sundays and
Crystal Springs
(
Hardyston
) on Saturdays. The
NJ State Fair
will open for its ten day run starting August 1
st.
Ecotourism (ecological tourism) is popular everywhere nowadays. Being "Green" is in – and you don't even have to be Kermit! Sussex County boasts
seven state parks, one state forest
, part of the
Delaware Water Gap National Recreation Area
, the 
Wallkill River National Wildlife Refuge
and numerous State Wildlife Management Areas. These public lands comprise over one-third of our total land mass and offer incredible hiking, biking, nature viewing, fishing, hunting, photography and water sports opportunities – just to name a few fun activities. For complete information about the NJ Division of Parks and Forestry, visit their website at
www.njparksandforests.org
. Plus, the
Appalachian Trail
traverses our borders for many mountain miles offering incredible views most people don't associate with New Jersey.
And if all of the above hasn't gotten you heading to Sussex County, then there's all the recreational tourism we have to offer. Summer headliners include a
water park
, a
zoo
, great shopping, antiques, top rated accommodations, delicious restaurant offerings, arts and heritage, a golf mecca and more. Detailed information on great family fun can be found at the Sussex County Chamber of Commerce website
www.sussexcountychamber.org
or by calling 973-579-1811.
The
Sussex Skylands
can satisfy all your Staycation needs this year. We're only 1 ½ hours from the major metropolitan areas of New York City and Philadelphia. No need to board a plane and travel far away. Come visit our mountains, lakes and playlands.