February is Heart Awareness Month
Release Date: January 28, 2008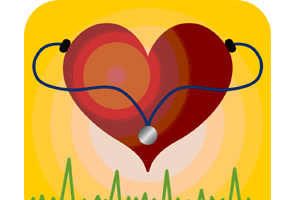 What is the No. 1 killer of all Americans?
Heart disease.
Sadly, it is also a major cause of disability and a significantly decreased quality of life.
According to the Centers for Disease Control and Prevention (CDC), almost 700,000 people die of heart disease in the U.S. each year.
That is about 29% of all U.S. deaths.
Heart disease is a term that includes several more specific heart conditions.
The most common heart disease in the United States is coronary heart disease, which can lead to a heart attack.
Heart disease develops slowly and silently, over decades.
In fact, it can go virtually unnoticed until it causes a heart attack.
However, the good news is that many of the risk factors for heart disease are preventable.
This month, make an extra effort to encourage the ones you love to practice a healthy lifestyle --like healthy eating, getting plenty of exercise, and quitting smoking.
Also, preventing and controlling risks such as high cholesterol, high blood pressure, and diabetes will help protect your heart.
For more information, please visit the American Heart Association website at
www.americanheart.org
.
###