County of Sussex and Catholic Families Team Up To Offer Access To Veteran Support Services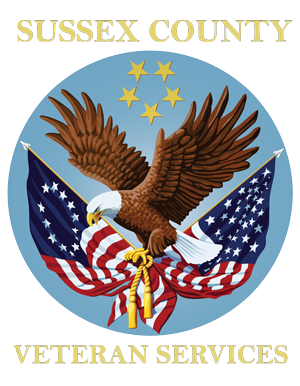 (Newton, NJ) The Sussex County Board of Chosen Freeholders is pleased to announce veteran support services are now available at the County of Sussex Administrative Center in Newton. These services are as a result of a collaboration between the Sussex County Department of Health and Human Services, Division of Senior Services and the Catholic Charities Catholic Family and Community Services Supportive Services for Veteran Families (SSVF) program.
In order to streamline access to services for Sussex County Veterans and create one point of entry to the array of community supports available, outreach workers from the SSVF program will be stationed at the Division of Senior Services Newton office. U.S. Marine Corps Veteran and SSVF Veterans Outreach Worker Gina Pollut will be available every Tuesday to conduct outreach services, complete a comprehensive needs assessment, and provide appropriate referrals for a variety of veteran services.
Freeholder Director Jonathan Rose said, "We must always remember that others have sacrificed to secure the concept of "Liberty" that we enjoy today. Having the resources in place to help our Veterans live a healthy and productive life is extremely important to their well-being and a way for us to show our support, respect and gratitude."
In addition to outreach services, SSVF Case Manager Sean Enright will be available every Wednesday to provide services to veterans who are homeless or are in jeopardy of losing their housing. This enhances a veteran's ability to access all services more effectively and efficiently and expedite the services approval process. The Division of Senior Services is located on the 2nd floor of the Sussex County Administrative Center, One Spring Street in Newton. Office hours are 8:30 a.m. to 4:30 p.m. on Monday through Friday.
Please contact the Division of Senior Services for additional program information by calling 973-579-0555, ext. 1221 or via email at seniorservices@sussex.nj.us.