"7 Steps to Clutter-Free Living"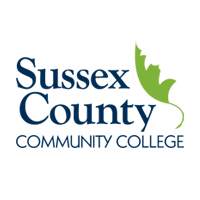 (Newton, NJ) Sussex County seniors are invited to attend a FREE presentation titled, "7 Steps to Clutter Free Living". Join us on Friday, April 22, 2016, from 1:00 p.m. to 2:30 p.m., at Sussex County Community College, One College Hill, Newton, NJ, in the Atrium at the Performing Arts Center. This presentation is hosted by the Senior Life Center at S.C.C.C., a collaboration between the Sussex County Department of Human Services, Division of Senior Services and Sussex County Community College. Light refreshments will be served following the presentation.
Lydia Clark, Assistant Professor of Business at S.C.C.C., will show you how to free yourself of clutter and enjoy the simplicity of organization. Clear your mind and home of the unessential and start living the life you envision by taking steps to get your life and space in control. This presentation will provide helpful tips and resources for improving your lifestyle.
"This presentation is designed to clear your spaces and reduce your stresses," said Nancy Gallo, J.D., Director of the Senior Life Center at SCCC. She added, "Research has shown that so many of us need clutter free zones in which to do our best learning and living."
Pre-registration is required and space is limited. Please contact the Division of Senior Services for additional program information or to pre-register by calling 973-579-0555 ext. 1277 or via email at seniorservices@sussex.nj.us.