Free Job Search Workshops at Main Library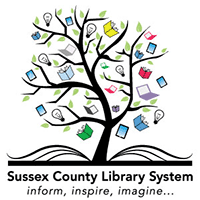 Frankford, NJ - Jan MacKenzie wants to help you find a job. Toward that end the School Business Administrator and former Business Education teacher is offering a free, three-part workshop at the Main Library in Frankford. All meetings begin at 7 p.m. in the Community Room.
March 2 - writing a winning resume
March 16 - compelling cover letters
March 30 - important interview skills
Participants are encouraged to bring a rough draft of their employment history and job postings of interest. Bring a laptop if possible. A limited number of library laptops can be provided. Registration for all three weeks is encouraged as each workshop builds on the skills discussed at the previous meeting. Register though the Programs link at www.sussexcountylibrary.org or by stopping by or calling the Main Library at 973 948-3660.