Sussex County Hazard Mitigation Plan Survey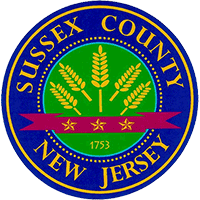 The Sussex County, New Jersey All-Hazards Pre-Disaster Mitigation Planning Project identifies hazard mitigation efforts that are taken before a disaster happens to lessen the impact that future disasters of that type will have on people and property in the community. Hazard mitigation actions taken in advance of a hazard event are essential to breaking the typical disaster cycle of damage, reconstruction, and repeated damage. With careful selection, hazard mitigation actions can be long-term, cost-effective means of reducing the risk of loss and help create a more disaster-resistant and sustainable community.
Sussex County has assembled a team to update our hazard mitigation plan which addresses hazards that may occur in each of our 24 municipalities. We request you to help us identify and plan for future disasters by completing this survey.
This questionnaire is designed to gather information from around the County to help us better coordinate activities and reduce the risk of injury or property damage. This information will be shared with municipal, state, federal and County entities for planning purposes only.
Sussex County residents, we would like your input! Please take the Citizens Preparedness Questionnaire if you are a resident of Sussex County.
Stakeholders, we would like your input! Please take the survey appropriate for your organization.
We would like to thank you in advance for your cooperation and participation.
Sussex County Hazard Mitigation Planning Committee