Library Survey for the Sussex County Library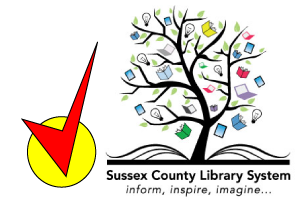 The Sussex County Library is conducting a survey during September. The Library is planning for the future and we would like to have feedback from the community about what it wants or what it would like to see the library provide.
The survey is available at: https://www.surveymonkey.com/s/3V6ZMQK. The survey consists of twelve questions and can be answered in a short period of time.
The survey will also be available at the Circulation Desks of the County's six libraries.
We appreciate your participation.